Local
MBTA moves Government Center opening date to March 21
That's a few days earlier than the T previously announced.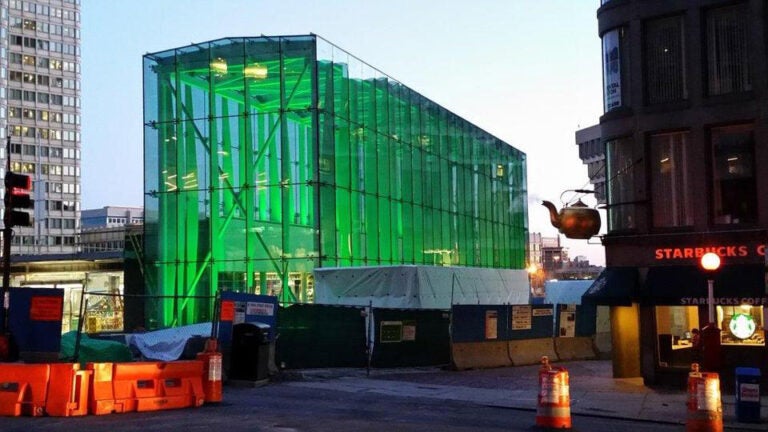 Government Center will be ready for riders sooner than previously expected.
The Massachusetts Bay Transportation Authority, which in February said the station would open March 26 after a two-year hiatus for major renovations, has nudged the opening date to March 21.
"That was a tentative date,'' MBTA spokesman Joe Pesaturo said in an email. "The MBTA is pleased to open the station even earlier.''
The station, which links the Blue and Green lines, will open to public use after a ribbon-cutting ceremony scheduled to start at 11:45 a.m., Pesaturo said.
As a result of the renovations, the station will be accessible to people with disabilities. It will feature a new glass-paneled entrance structure illuminated by colored lights, new flooring, brighter lighting underground, and more fare gates compared to the station's previous incarnation.
The T has not done much to publicize the change in date. Pesaturo pointed to a tweet from Gov. Charlie Baker on March 1, and a comment during a meeting of the T's control board on February 29, as prior announcements of the planned ceremony. The T also tweeted about the March 21 opening last Saturday.
The March 21 date means the new Government Center will debut on a commuter-heavy Monday instead of the previously planned Saturday opening.