Local
Mom convicted of withholding son's medicine gets new trial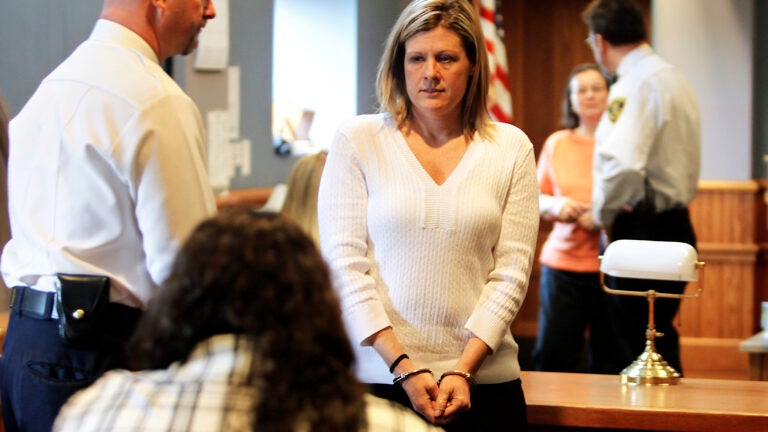 BOSTON (AP) — A Massachusetts woman convicted of withholding potentially life-saving medications from her cancer-stricken son won a new trial Wednesday.
Kristen LaBrie was convicted in 2011 of failing to give at least five months of at-home chemotherapy treatments to her son, Jeremy Fraser. The boy died at age 9 in 2009.
LaBrie was sentenced to eight to 10 years in prison.
In its ruling, the state's Supreme Judicial Court reversed a judge's order denying her motion for a new trial on an attempted murder charge. The court also threw out assault and battery charges, but upheld a reckless endangerment of a child conviction.
Jeremy Fraser, who was severely autistic, was diagnosed with a form of non-Hodgkins lymphoma shortly after he turned 7 in 2006.
During LaBrie's trial, her son's oncologist testified that she told LaBrie that his cancer had a cure rate of about 85 to 90 percent under a two-year treatment plan that included doses of chemotherapy to be given during hospital stays and clinic visits, as well as at-home medications to be given by LaBrie.
Testifying in her own defense, LaBrie, a single mother, said she largely followed doctor's orders during the first four phases of treatment, but acknowledged that the stopped giving him the at-home medications during the final phase because she couldn't bear to see how much pain and suffering the side effects caused him.
The boy's doctor said she discovered in February 2008 that LaBrie had not filled five months of prescriptions and that Jeremy's cancer had returned as leukemia.
In its ruling, the high court agreed with LaBrie that her trial attorney was ineffective because he failed to consult an independent oncologist to try to rebut the prosecution's claim that LaBrie withheld her son's medication because she wanted to kill him.
''In the circumstances, it was patently unreasonable for the defendant's counsel not to consult with a qualified pediatric oncologist to explore the disease, its treatment, and in particular whether experience dealing with other caretaking parents might help to identify explanations other than an intent to kill the child for a parent's decision not to give medications,'' Justice Margot Botsford wrote for the court in its unanimous opinion.
During a hearing on LaBrie's motion for a new trial, her new attorney called a pediatric oncologist who testified that many parents of children suffering from cancer do not adhere to treatment protocol for various reasons rather than an intent to kill their child, including not wanting to make the child sicker and seeing a child's healthy appearance during remission.
The SJC said such evidence ''had the potential of raising a reasonable doubt about the existence of the defendant's criminal intent.''
A spokeswoman for Essex County District Attorney Jonathan Blodgett had no immediate comment, saying prosecutors are still reviewing the ruling.
LaBrie's appellate attorney, Michelle Menken, praised the ruling and said she will ask that LaBrie be released on bail while awaiting a new trial.
''There was this available body of evidence that could counter the Commonwealth's claim that the only explanation for her failure was this sinister intent,'' Menken said.