Local
Seagull rescued from Federal Building after getting trapped by wires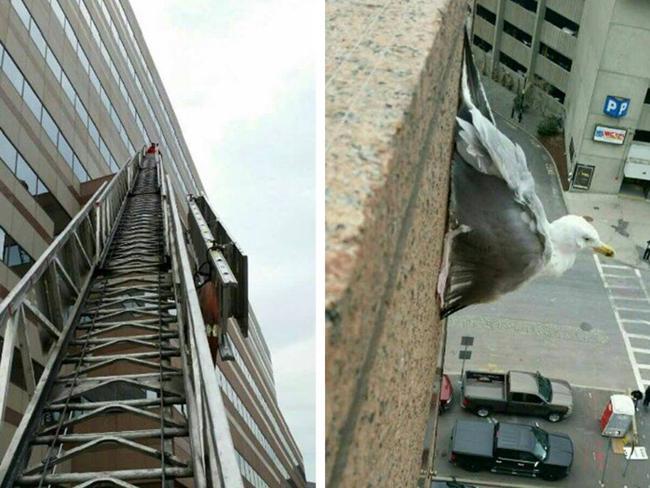 A seagull was rescued from a precarious perch on Tuesday by the Boston Fire Department. The bird was found stuck in wires on the Thomas P. O'Neill Jr. Federal Building, according to the Animal Rescue League of Boston.
[fragment number=0]
The rescue league said the bird was sent to Tufts for treatment and care after it was saved by firefighters. The gull's injuries were so extensive that it was ultimately decided to put the bird to sleep, Ami Bowen, a spokeswoman for the rescue league, said Wednesday.
Bowen said this is not the first time a seagull has gotten stuck or trapped on a building and needed rescue. In the past, she said the league has responded to gulls stuck at the O'Neill building, the Suffolk County Court House, and a building near the Seaport. Bowen said responding to seagulls in distress is one of the more common bird rescues for the league.
On average, she said, the league responds to seagull rescue three times a week.