Local
Fire commissioner: Deadly 2014 Back Bay fire was 'perfect storm'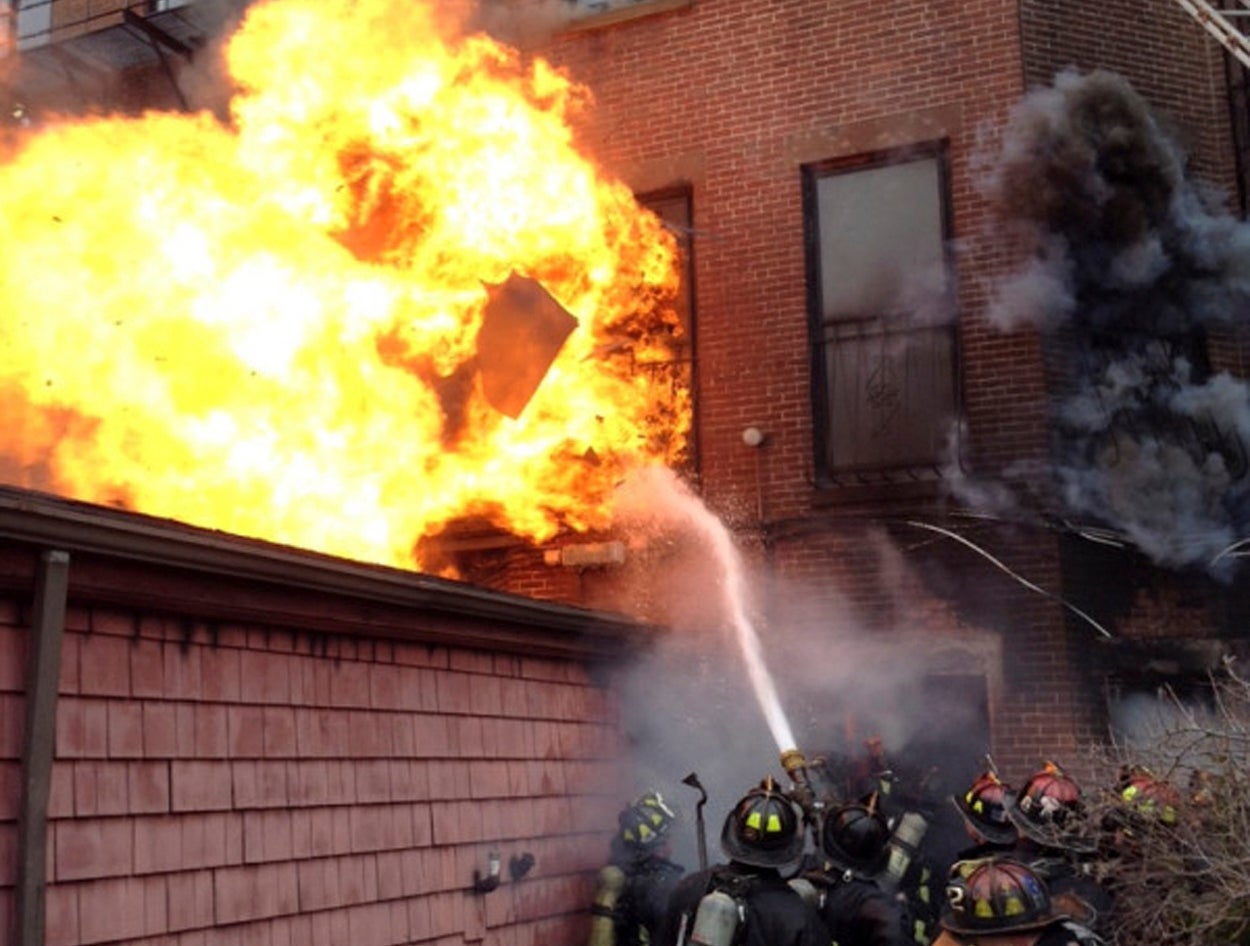 The Back Bay fire that killed two firefighters in March 2014 was the "perfect storm'' of issues, Boston Fire Department Commissioner Joseph Finn said on Thursday.
Finn held a press conference to release a federal report from the National Institute for Occupational Safety and Health, which reviewed the major contributing factors of the fire and proposed several fixes in response.
Earlier reports said the deadly blaze started because of unintentional actions of welders working at a nearby building. Once sparked, the high winds rapidly stoked the fire to a full-blown blaze.
Lt. Edward Walsh, 43, and Firefighter Michael Kennedy, 33, were killed in the fire, and at least a dozen others were injured.
The federal NIOSH report was critical of the Fire Department's training and staffing prior to the fatal fire. Finn said the department had recognized that it needed more training, and had done more training in the two years since the March 2014 fire than in the 10 years prior.
"I'm OK with the critical part,'' Finn said. "I don't take offense to it.''
The report also rehashed the major factors that contributed to the speed of the blaze. Finn said the two major factors were the high sustained winds and the fact that the fire burned undetected for so long before firefighters were notified.
The fire turned into a significant blaze with such speed partly because some doors and windows were open at the burning home, allowing the high winds to blow in and causing an explosive reaction known as a backdraft.
"People were literally blown off their feet,'' Finn said.
A lack of fire hydrants and the absence of a sprinkler system also contributed. In addition, the fire burned through the firefighter's hose lines, cutting off water into the house.