Local
Newton principal apologizes for failing to report anti-Semitic graffiti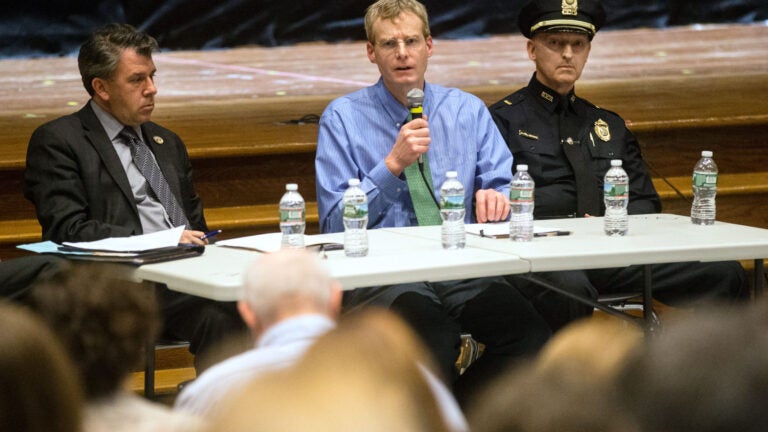 Parents of students at F.A. Day Middle School ripped into the school's principal on Wednesday night for failing to notify parents about earlier incidents of anti-Semitic graffiti, The Boston Globe reports.
Over the weekend, Principal Brian Turner sent a letter home to parents saying that "Burn the Jews'' had been written on the wall of a boys' bathroom at the school.
It was the third anti-Semitic incident this year. But Turner did not notify police or the school community after the first two, which took place in October and January, until police were forwarded an anonymous letter about the incidents, the Globe reports.
At a meeting on Wednesday night, Turner apologized for keeping quiet about the earlier incidents, which included a swastika imprinted in snow.
"In responding to the first two incidents, my big mistake was not promptly and publicly communicating about these incidents with the police, the superintendent, teachers, students, and parents,'' Turner said.
Rich Gopen, one of about 75 parents at the meeting, said Turner had "buried'' the earlier incidents and had caused damage to the students. Others called on Turner to resign.
You can read the full story at The Boston Globe.