Local
A laser light was aimed at a jet flying into Logan
"Lasers distract pilots from their safety duties and can lead to temporary blindness during critical phases of flight.''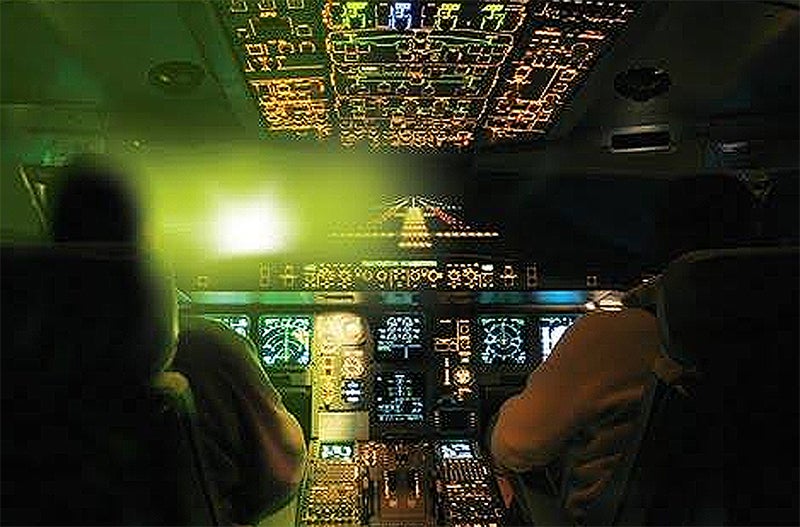 Someone on the ground aimed a laser beam into the cockpit of a Delta flight approaching Logan airport Thursday night, according to Massachusetts State Police.
The plane was flying "a few miles northeast of Boston'' at about 8 p.m. when the incident happened, according to state police spokesman David Procopio. Police believe the laser came from the Lynn area.
"The fear is if it hits the cockpit at a certain angle, it can interfere with the sight of the flight crew,'' Procopio said. "It's troubling and it could be dangerous.''
Police are investigating the incident.
According to the Federal Aviation Administration, there were more than 5,300 incidents of people aiming lasers at U.S. planes in 2015.
"Shining a laser at an aircraft is a federal crime that the U.S. vigorously pursues,'' wrote the FAA in a statement. "Lasers distract pilots from their safety duties and can lead to temporary blindness during critical phases of flight, such as takeoff and landing. In some cases in the past, pilots have reported eye injuries that required medical treatment.''
This isn't the first time a laser light has interfered with an aircraft in the Boston area. In May, a medical helicopter reported a green laser light flooded the cockpit as it traveled to a Boston hospital early one morning.
The pilot of that flight, Rick Ruff, told CBS , "I don't think that people understand the real impact of what these lasers can actually do to a pilot, a crew, and a patient during a critical phase of a flight. The overall fact that you're putting at risk not only my life but the life of my crew and my patient is a definite source of frustration when these individuals do this.''
The FAA urges the victims and witnesses of laser incidents involving aircraft to report it.