Local
Cambridge Police looking for people who burned American flag in video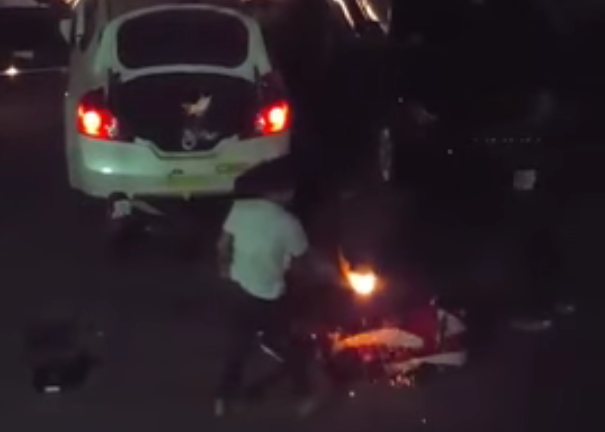 Cambridge police are looking for a group of people who set an American flag on fire and then left the scene in an incident caught on camera by a neighbor.
Police and firefighters in Cambridge were dispatched to an apartment building on Highland Avenue to extinguish a lit U.S. flag at about 11 p.m. on Wednesday night, a police spokesman said. The woman who called police said she had never seen the suspects before and that they were not residents of the building.
A video posted to YouTube, taken from a nearby home that night, shows several young people remove a large American flag out of a car trunk and then light it on fire.
[fragment number=0]
In the video, the suspects taunt a woman who threatened to call police.
Cambridge police said they identified the registered owner of the vehicle, but have not located the suspects in the area since Wednesday.
Burning an American flag is not illegal. The Supreme Court ruled in the 1989 case Texas v. Johnson that flag burning is a form of symbolic speech that is protected under the first amendment.
However, Cambridge police said they are investigating the incident as reckless behavior, as the suspects set the flag on fire and left it unattended.