Local
Patagonia to help fund residential solar installations in Massachusetts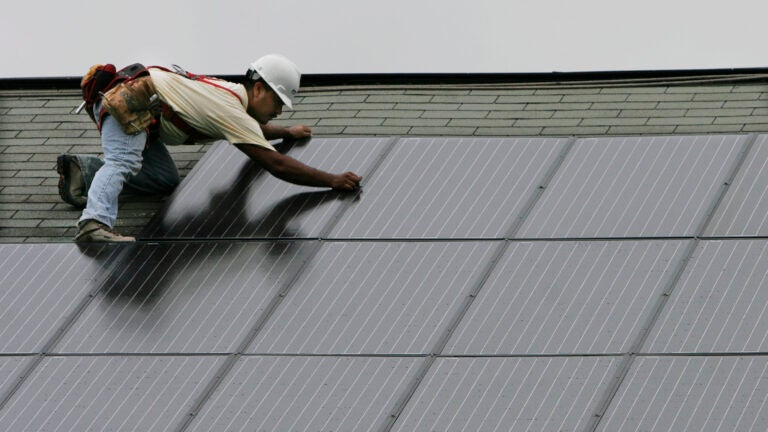 Patagonia has made a name for itself as an environmentally conscious brand, linking the outdoors clothing and gear that it sells with a commitment to taking care of the planet.
Now, it is taking that a step further by investing in placing solar panels on more than 1,500 residential rooftops over eight states. Patagonia announced Thursday that it was working with four other companies to create a $35 million fund to finance the installations.
"I hope that other companies that are interested in having a positive impact will look at this as a model,'' said Rose Marcario, Patagonia's chief executive. She added that the faster clean energy takes off, "the better off we all are going to be.''
Patagonia's foray into home energy began when a solar developer whom Marcario knew introduced her to the concept of tax equity investing, a complex type of transaction that was limiting the pool of investors for clean energy development. Financiers of solar projects are entitled to a tax credit worth 30 percent of a project's cost, but not all developers have enough profit to use it.
Over the years, some large companies like Google have taken advantage of the approach by investing in a variety of clean energy installations, as have retail chains like Wal-Mart and Costco, which have the roof space to put in panels for their own energy needs.
But not many companies have found a way to help families get over the financial hurdle of installing solar in their homes, a niche that Marcario decided Patagonia should try to help fill.
Patagonia had already created a fund called $20 Million and Change to help startup companies focused on solving environmental and other issues. Two years ago, through $20 Million and Change, the company formed a $27 million fund with Kina'ole Capital, a solar finance company, to install 1,000 residential systems in Hawaii.
Now, Patagonia is again working with Kina'ole, as well as New Resource Bank, Beneficial State Bank and the installer Sungevity, all benefit corporations or certified B corporations. Though they differ in legal status, both types of companies are part of a growing approach that requires executives to take into account not just how decisions will affect profit and shareholders, but also how they will affect the public, generally defined as society or the environment.
"We all recognized that the B-corp relationship created a kind of mutual interest in the business and the social and environmental side of how we run our businesses. That naturally led to a conversation that became this deal,'' said Andrew Birch, chief executive of Sungevity. "This is a new name providing new funding for the solar sector, and that's a very important.''
The systems will be available in Arizona, California, Connecticut, Delaware, Maryland, Massachusetts, New Jersey and New York, Patagonia said.