Local
Trooper helps superheroes get to child's birthday party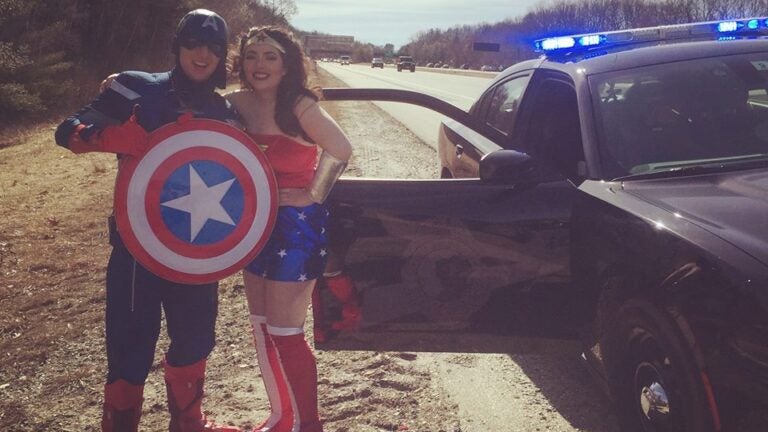 HOOKSETT, N.H. (AP) — Even superheroes need a hand now and again from a New Hampshire state trooper.
State police say they received a call Sunday at about 11 a.m. from two costumed superheroes who said they needed assistance after their car broke down on Interstate 93 in Hooksett. The man and woman were on their way to a young child's birthday party to entertain the children.
Trooper Mark Suttmeier came to their rescue and got them to the party on time. Authorities did not release the names of the superheroes.
Police say the children were very excited to see the superheroes emerge from a police cruiser.