Local
Doughnut pans save Belmont baker from gas explosion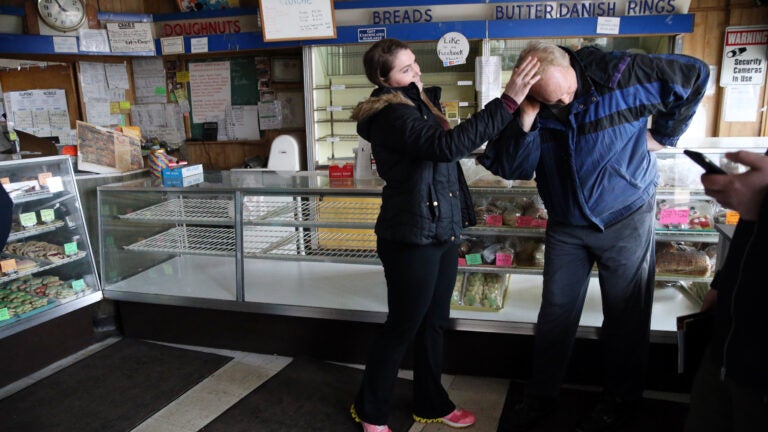 If not for a stack of doughnut pans, things could have been much worse, says Paul Klemm, the owner of a Belmont bakery where an oven exploded early Tuesday morning.
Klemm was at Ohlin Bakery, which his family has owned for 51 years, preparing muffins around 2:45 a.m.
Just as he stepped away from the oven for a moment to retrieve another pan, Klemm told the Belmont Citizen-Herald, something caused the gas, which had been ignited in the oven, to explode. The only thing between him and the blast when it occurred was a six-foot-tall doughnut pan.
"I was lucky the pans saved me,'' he told the Citizen-Herald.
[fragment number=0]
The explosion blew out the back wall of the 100-year-old brick bakery and caused part of the roof to collapse. Belmont Fire Chief David Frizzell told the Citizen-Herald the explosion was likely caused by a faulty ignition switch.
"If it wasn't for me behind those pans … it would've done some serious damage,'' Klemm, who escaped with singed hair and eyebrows, told a Boston Globe reporter at the scene. Another baker who was at the bakery at the time was also uninjured.
"I'm lucky to have no marks on me,'' he said. "I really wasn't hurt, and I was less than six feet away. … It's really a miracle that I had moved from that spot.''
The accident occurred a week after Ohlin's Bakery made the Globe Magazinelist of "Boston's 13 greatest doughnut shops.''
According to the Citizen-Herald, Klemm plans to reopen, but he says they will lose a lot of business from the St. Patrick's Day and Easter holidays. Klemm told the Globe he expects to be closed for at least a month, though a sign posted on the bakery's window suggested less certainty.
[fragment number=1]