Local
Maynard man arrested for fifth drunk driving offense after driving without tire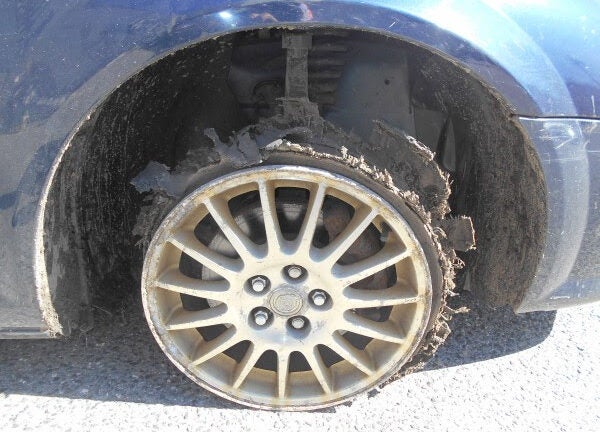 A Maynard man who was seen driving with only the scraps of a tire was arrested for driving under the influence Saturday morning, according to police.
Joseph Lynsky, 74, was charged with operating under the influence of liquor (fifth offense), negligent operation of a motor vehicle, and operating with a defective tire (cut over 1 inch in length), police said.
Several witnesses told a police officer that they had seen a vehicle driving on its rim on Main Street. The officer went searching for the car, and observed it was almost completely missing its front right tire, police said. The officer approached Lynsky after he saw him stumble out of the vehicle and noticed the smell of alcohol, according to police.
An investigation revealed that Lynsky had driven about one mile from his home without a tire, police said.
Lynsky was arrested Saturday and released on bail later that day, according to police. He was arraigned Monday in Concord District Court.
"The actions of this individual were extremely reckless as he put his own life and the lives of all other motorists and pedestrians in danger,'' Maynard Police Chief Mark Dubois said in a statement. "Thanks to the swift action of residents and the quick response by police, this man was taken into custody without incident.''