Local
Nearly half of Boston residents make less than $35,000 a year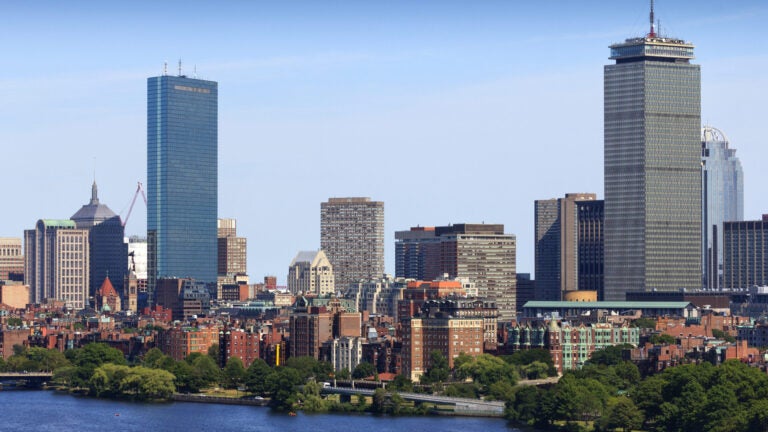 Although Boston is home to high-paying jobs in technology and finance, nearly half of the city's residents make less than $35,000 a year.
This finding, along with others that exemplify how Boston's economy is divided by race, class, and education, was released Tuesday in a new study by the Boston Redevelopment Authority.
The Boston Globe obtained an early copy of the report, and analyzed the figures. The study showed that about 40 percent of jobs in the city require at least a bachelor's degree, compared to less than 27 percent nationally. Three-quarters of Boston residents with bachelor's degrees are white, the study said, which exemplifies how race and educational disparities contribute to income inequality.
The jobs that don't require a college degree are mostly in low-paying sectors such as hospitality and food service, which rely mainly on part-time workers who are forced to work two to three jobs to get by.
The report also found that only 38 percent of Boston's workforce actually lives in Boston, and those residents make less than workers commuting in from surrounding towns.
That's partially because Boston residents are more likely to hold jobs in low-paying fieldss. For example, workers in the accommodation and food services industry have an annual median wage of $30,000, the report said.
Workers in higher-paying fields are more likely to live outside Boston, in areas like Newton, Brookline, Cambridge and Somerville.
Overall, Boston residents have a median annual salary of $36,000, while non-residents are over-represented in the five highest-paying sectors (including finance, information, and professional and technical services) and have a median annual salary of $56,000.
Some of this pay difference remains even when controlling for education and other factors, which could indicate racial and gender discrimination, because city residents are more likely to be minorities and female, according to the report.
You can read the entire Globe analysis here.