Local
St. Paul's graduate and convicted felon Owen Labrie could go to jail for alleged curfew violations
The 20-year-old is out on bail as he appeals a conviction tied to the May 2014 sexual assault of a younger classmate.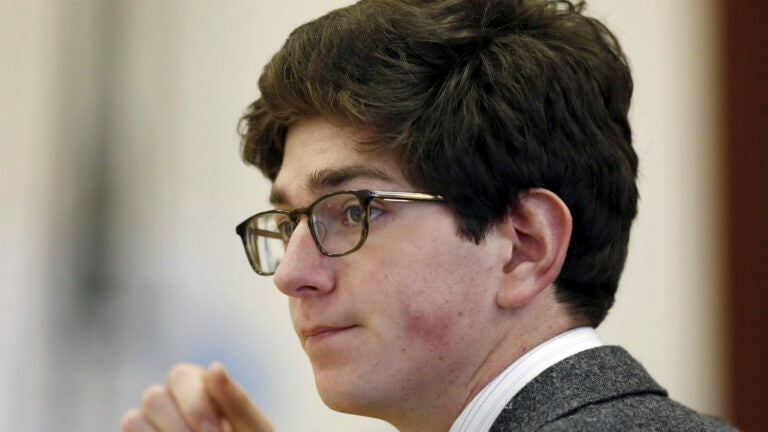 A former prep school student who was convicted of sexually assaulting a classmate could spend his first night in jail Friday if a judge rules that he violated a court-mandated evening curfew.
Owen Labrie, 20, was found guilty in August of misdemeanor sexual assault and a felony charge of using a computer to solicit a then-15-year-old classmate at the elite St. Paul's School in Concord, New Hampshire.
A judge sentenced Labrie to a year in jail in October, but because Labrie is appealing the felony charge, he walked out of Merrimack County Superior Court that afternoon. During the appeal process, the court imposed an evening curfew that required him to be at his mother's home in Tunbridge, Vermont by 5 p.m. every evening and remain there until 8 a.m. the next morning, according to the bail order filed in October.
Labrie will be back in court on Friday for a hearing that will determine whether he violated his curfew after prosecutors filed a motion on Monday to revoke his bail.
Deputy Merrimack County Attorney Catherine J. Ruffle wrote in her motion that Labrie has "traveled outside the parmeters of his curfew at least eight times,'' but did not specify the exact nature of the violations.
The handwritten notes on Labrie's bail order say that the curfew is "subject to verification by phone or in person.'' There are no restrictions noted on where he could travel.
Authorities investigated Labrie's movements after a chance encounter on a Red Line train Feb. 29 with a journalist who covered his trial.
Susan Zalkind tweeted about their conversation, then wrote about it for VICE. (Full disclosure: Zalkind is also a Boston.com contributor.)
[fragment number=0]
[fragment number=1]
[fragment number=2]
Prosecutors saw the tweets and started digging into Labrie's travels.
Ruffle did not immediately respond for a request for comment.
Labrie was not wearing an electronic monitoring device, his attorney Jaye Rancourt said Tuesday. She believes Labrie had been checking in with Merrimack County pretrial services via phone calls on a daily basis.
Rancourt said she's never had prosecutors try to revoke bail after a client spoke to a reporter — and has never had a reporter approach a client in this way. Before his encounter with Zalkind, Labrie had given just one interview to Newsweek that was published in December.
She said that Labrie believed the conversation with Zalkind was off-the-record, and that it was "disappointing that [Zalkind would] tweet and publish it.''
Zalkind maintains that she identified herself as a reporter to Labrie and that there was no discussion of taking the conversation off the record.
Still, Rancourt said, "shame on him. He should know better than to talk to anybody.''