Casinos
Wynn says Somerville challenge 'an irritation,' still expects to break ground on Everett casino soon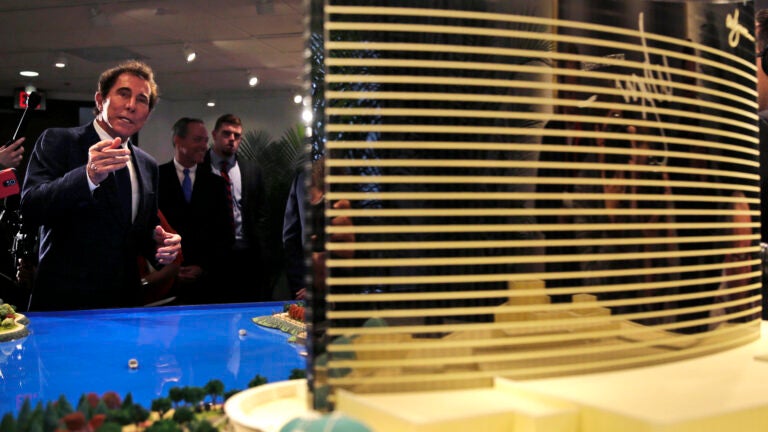 Steve Wynn is still feeling pretty confident about his planned Everett casino despite a legal challenge from Somerville's mayor that has served as the latest roadblock to its groundbreaking.
"This is more an irritation,'' Wynn said at a Wednesday press conference at the company's Medford offices, according to The Boston Herald.
The storied gambling mogul with resorts in Las Vegas and Maucau said he expects to break ground by July despite Somerville Mayor Joe Curtatone's challenge of a Wynn environmental permit. As for an opening date, Wynn said he's looking at early 2019.
In February, Wynn's Everett team announced the project was on indefinite hold due to the appeal, delaying a planned spring groundbreaking and late 2018 opening. The appeal is scheduled to be heard in June.
Wynn, who had previously legally sparred with Boston Mayor Marty Walsh before the two sides made peace in January, said the project will cost about $2 billion, up by $300 million from prior estimates, according to The Boston Globe. He also unveiled a name for the casino that had been referred to as Wynn Everett: Wynn Boston Harbor. That, despite the casino's setting in Everett along the Mystic River.
"Do you think it's a reach?'' Wynn said, according to MassLive, before acknowledging Everett might not be the most marketable of locales.
"We were trying to expand its appeal,'' he said.