Local
Police seek suspects who installed credit card skimmer at bank ATM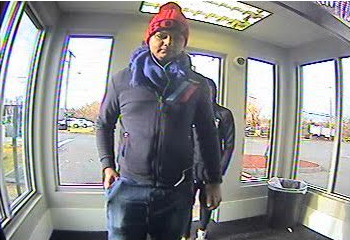 Police are seeking two men who allegedly placed a credit card skimmer at a bank in Methuen last week.
Surveillance video captured the men installing the device around 8 a.m. at the TD Bank ATM on Pelham Street on March 11, according to Methuen police.
Police said the skimmer was placed outside the ATM and a camera was attached above the pin pad.
"We are asking for residents' help identifying these suspects,'' Chief Joseph Solomon said in a statement. "Thankfully a customer was able to locate the skimmer not long after it was installed, but we urge anyone who used the ATM that day to check their accounts immediately.''
Anyone who recognizes the men is asked to contact police at 978-983-8698.