Local
Late-night MBTA service ends on Friday
This is your last chance to ride the T deep into the night.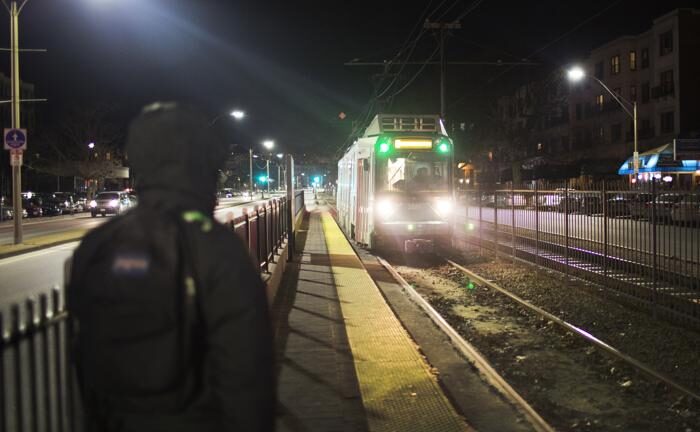 This is your last chance to ride the T deep into the night.
Friday will mark the last run of the T's late-night service, which keeps the subway and some bus routes running until 2 a.m. on Friday and Saturday nights (or, more accurately, Saturday and Sunday mornings). Come Saturday, weekend subway service will end at the T's regular 12:30 a.m. cut-off.
The Massachusetts Bay Transportation Authority's board voted in late February to axe the service, which first launched two years ago and was scaled back last spring. The board cited high costs and lower-than-expected financial assistance from the private sector to fund the service in making the decision. Board members also said running trains so late interfered with maintenance and repair work.
The pending cancellation was criticized by transit advocates and some of the 13,000 nightly riders, who generally use the service for social or commuting purposes, according to survey data.
The T was also ordered by the U.S. government to complete an analysis of how cutting the service would affect low-income and minority riders, a federally required study the transit agency had originally planned to skip. The analysis ultimately found the service could have a disproportionately negative impact on those populations. The T said Wednesday that it would seek ways to offset the impacts, potentially by increasing service on select bus routes during early mornings and weekends.
Officials have also flirted with the idea of teaming with private companies like Bridj, Uber, or Lyft to replace the service in the future. More immediately, Uber and Lyft plan on taking advantage of the T's decision by offering temporary discounts during those late-night hours.
When it comes to late-night public transit, however, Boston has reached the end of the line.