Local
Boston police search for men who hit a pedestrian while drag racing in Back Bay
The victim suffered injuries that were not life-threatening.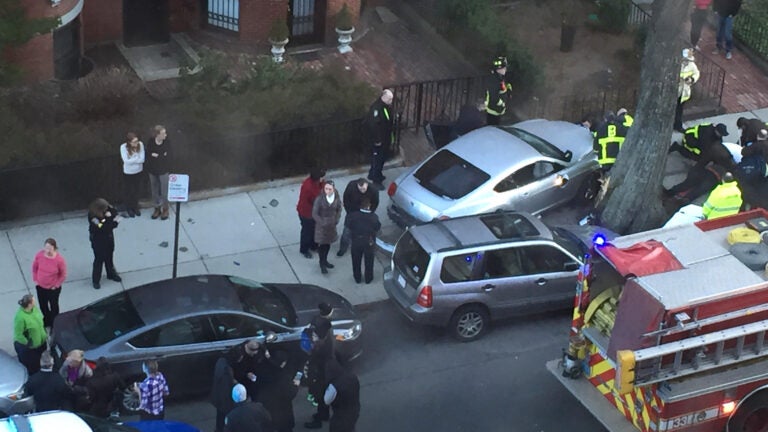 Boston police are searching for two men they believe were involved in a hit-and-run drag racing incident in Back Bay over the weekend.
A 28-year-old man was taken to Brigham and Women's Hospital with injuries that were not life threatening after the crash, which took place at 6:15 p.m. on Saturday, said Officer Rachel McGuire, police spokeswoman.
A Bentley jumped a curb at the intersection of Beacon and Exeter streets and hit the man, said McGuire. Then, according to witnesses, two men jumped out of the Bentley and got into the silver BMW they were racing against and sped away toward Storrow Drive, she said.
"From witness accounts, it appears they were drag racing," said McGuire.
Police describe the suspects as a 6-foot-tall black man with blond-tipped dreadlocks wearing a tan shirt and possibly blue jeans, and a black man with a ponytail. The license plate of the BMW is 7DYB90.
The speed limit is 30 miles per hour on Beacon Street, said McGuire.
"Officers are doing their best to control speed on Beacon Street," she said. "That does seem to be an issue." Pedestrians need to be extra careful in that area, she said.
The suspects could face several motor vehicle violations, as well as leaving the scene of a motor vehicle accident causing personal injury, McGuire said.
If you have information about the suspects or the BMW, call the police tip line at 1-800-494-8477.