Local
Donations pour into shelter after thief steals $700 worth of donated pet food
Hundreds of pet lovers rushed to replace the food on Sunday.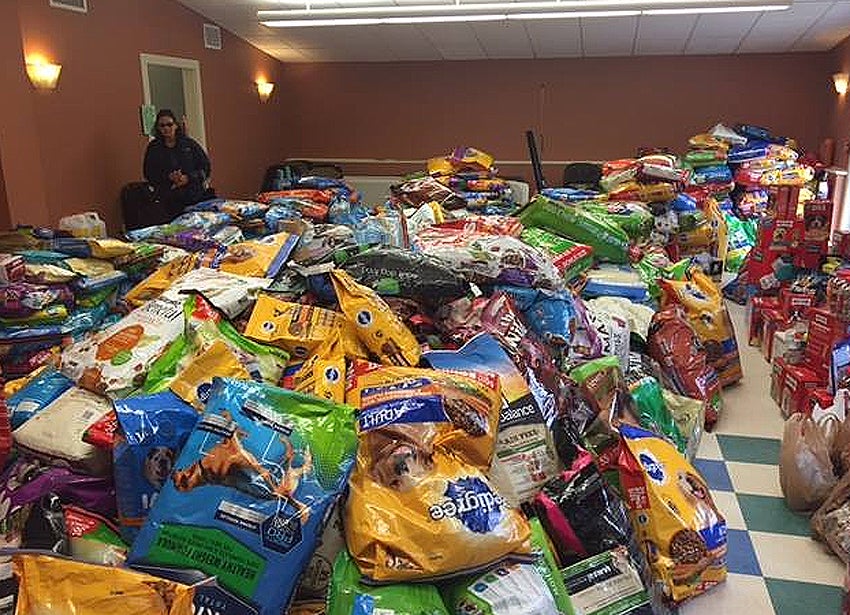 Donations are pouring into a New Hampshire animal shelter after a thief stole $700 worth of donated pet food.
Police are looking for a suspect who they say stole $700 worth of donated cat and dog food from the Animal Rescue League of New Hampshire. Employees called police Sunday after discovering the missing pet food. Bedford, N.H. police say the thief took about 65 bags of donated food, which was stored in a screened-in area under the overhang of the building's exterior.
Surveillance video showed a man arriving at the property at 1:35 a.m. in a dark-colored sedan. He got out of the car and went to the overhang area, pushed in the screen, and took the bags of food.
Hundreds of pet lovers sprang into action upon learning of the theft.
The Animal Rescue League of New Hampshire posted a photo of a room bursting with bags of donated pet food on the organization's Facebook page Sunday, writing: "We are overwhelmed by the generosity of hundreds of people … Thank you all for rallying with us, and proving that most people are good people."
Employees also wrote: "A day that began with sadness and shock, ended up filling our hearts over-the-top! We were confident we would replace the stolen food, but your support — the support from our community — far exceeded our wildest expectations!"
Police are investigating the incident and ask anyone with information to call the station at 603-472-5113.