Local
Almost two years to the day of closure, MBTA's Government Center station is reopening Monday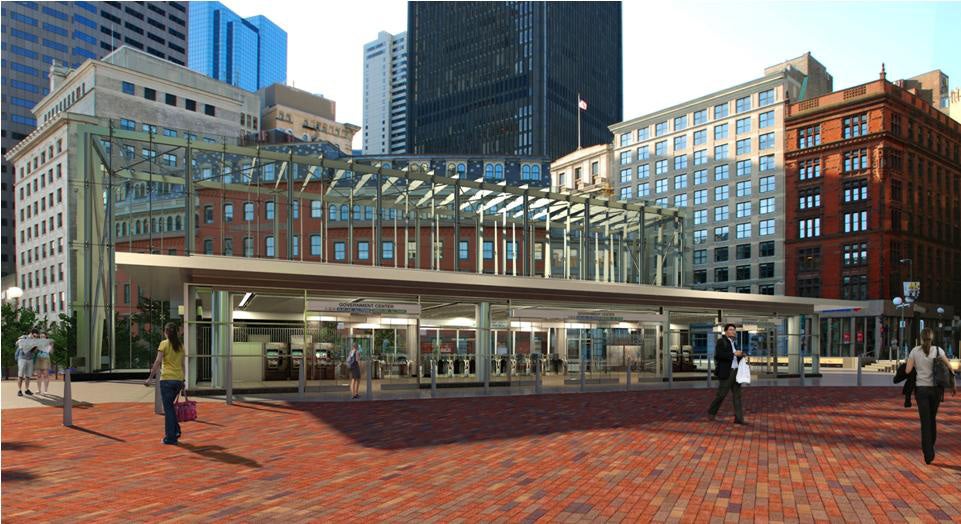 After a two-year wait for commuters who rely on Government Center T station, the new-look, glass-encased station is returning to service Monday afternoon.
Riders familiar with the old station will notice a spacious lobby, better lighting (some of which, thanks to the glass entrance structure and the placement of the stairways, will come from the sun), new flooring, and tiled mosaic signs dug up from the past bearing the station's former name. The opening will restore the system's only direct connection between the Green and Blue lines and, for the first time in Government Center station's 118-year history, allow access to riders in wheelchairs.
Government Center will reopen following a ribbon-cutting ceremony scheduled for 11:45 a.m. On Twitter, the T estimated that means the station will open for riders around 12:30 p.m.
Until you can check it out, here's some reading on the new station:
• 5 things to know about the new station
• The new Government Center, by the numbers
• MBTA takes another step toward accessibility
• A Reddit user was 'slightly drunk,' snuck into the new T station, and took photos
• At revamped Government Center station, echoes of a burlesque past
• Bowdoin T station will remain open nights, weekends after Gov. Center return
• Will the Red and Blue lines ever connect?
• T announces station opening date…
• T workers make spooky find at Government Center
• MBTA announces two-year closure of Government Center