Local
Prosecutors detail evidence that former FBI agent and Bulger witness lied about finding gun that killed MLK
Federal prosecutors said they want to present historical records surrounding the assassination, including police scanner transcripts, FBI reports and court records to prove that Robert Fitzpatrick is a liar.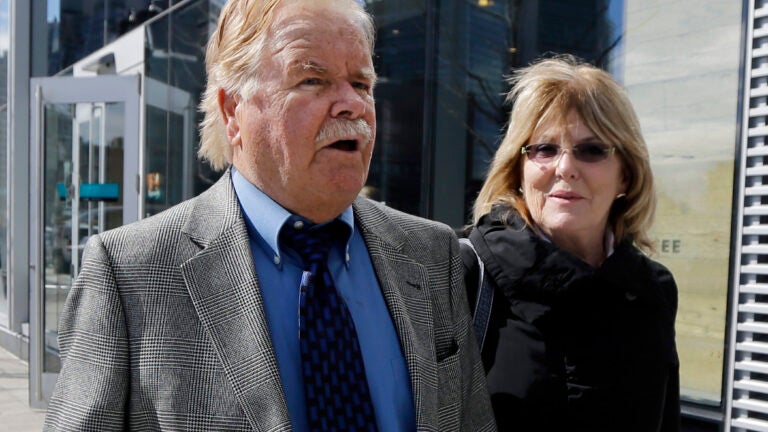 Federal prosecutors want to present evidence that a former FBI agent who testified on behalf of James "Whitey" Bulger repeatedly lied about recovering the gun that killed Martin Luther King Jr. in the agent's upcoming perjury trial.
Robert Fitzpatrick, 76, was charged in April with several counts of obstruction of justice and perjury. He was the first witness who testified for the defense in Bulger's 2013 racketeering trial, telling jurors that Bulger wasn't an informant.
"Bulger was looking for a witness to corroborate his absurd claim that he was not an FBI informant," prosecutors wrote in a motion filed Monday. "The defendant was just the man for the job."
Prosecutors say Fitzpatrick lied about several key points during his testimony. Fitzpatrick said that Bulger said he wasn't an informant. He said he was given a special assignment in the Boston FBI office, and that he left the FBI because of retaliation. He claimed to have personally arrested a major Boston mob boss, in addition to being the first to find the rifle that killed King.
At one point during his cross examination, prosecutor Brian Kelly asked Fitzpatrick: "It's fair to say that you're a man who likes to make up stories?"
His testimony also touched on other, stranger points, including his attempt to see into Bulger's soul.
Fitzpatrick's attorney did not respond to a message seeking comment.
Fitzpatrick told jurors of his involvement in the MLK assassination this way: "I found the rifle when I was at the scene. I was the first FBI agent at the scene, and I found a rifle coming down the stairs, having just missed James Earl Ray, the shooter."
Federal prosecutors said Fitzpatrick's fibbing on the MLK case was "designed to enhance his credibility with the Bulger jury … [and] his credibility as a former FBI agent was central to Bulger's core defense strategy of proving FBI corruption and government misconduct."
Prosecutors want to enter into trial historical records surrounding the assassination, including police scanner transcripts, FBI reports, court records and others. They also want to present experts of Fitzpatrick's own book—Betrayal, Whitey Bulger and the FBI Agent Who Fought To Bring Him Down—and interviews he did about the book and his FBI career.
They want to admit testimony of the curator at the National Civil Rights Museum in Memphis, and a statement by one of the lead prosecutors who worked the case against King's killer, James Earl Ray.
Fitzpatrick's trial is set to begin June 17.