Local
Mayor Walsh isn't sorry he canceled school Monday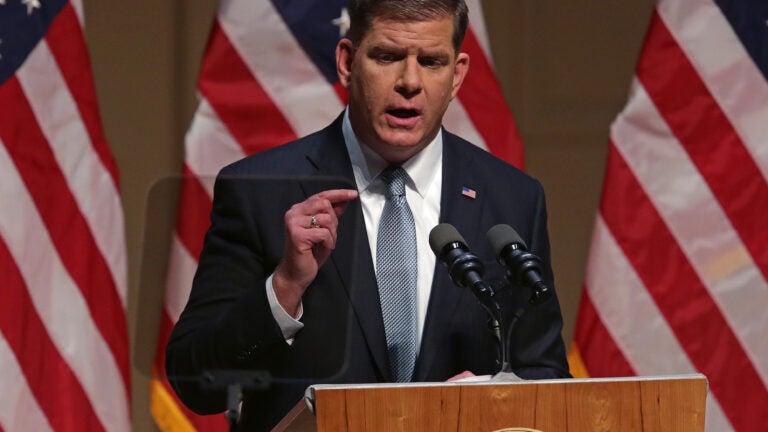 After Boston officials preemptively canceled school on the second day of spring—only to see a couple of inches fall on the city, then quickly melt—Mayor Marty Walsh said he doesn't regret the decision to make Monday a snow day, The Boston Globe reported.
"I'm not apologizing,'' Walsh told the Globe. "The forecast said it was going to be 4 to 8 inches [of snow], the heaviest in the morning commute. And I'm always going to take kids' safety first, above and beyond anything."
While forecasts fluctuated in days leading up to the storm, some parents feel city officials overreacted, leading to a snow day that inconvenienced families as they searched to find childcare or interrupted their work schedules to stay home.
Many parents and others took to social media to voice their thoughts on the decision.
@MattOMalley can I drop my kid off at your house?

— EastieStrong (@eastiestrong) March 20, 2016
Disappointed that Boston schools are closed today due to snow. l hope kids will #GetOutside

— Sophie Schmitt (@HappyCommutes) March 21, 2016
Of course Boston public schools are closed ??

— Lu-Cuz (@LBforeal) March 20, 2016
https://twitter.com/Sylvana404/status/711681414102720512