Local
Nearly 500 cited for public drinking at St. Patrick's Day parade, twice as many as last year
Police also arrested 5 men for disorderly conduct and other charges.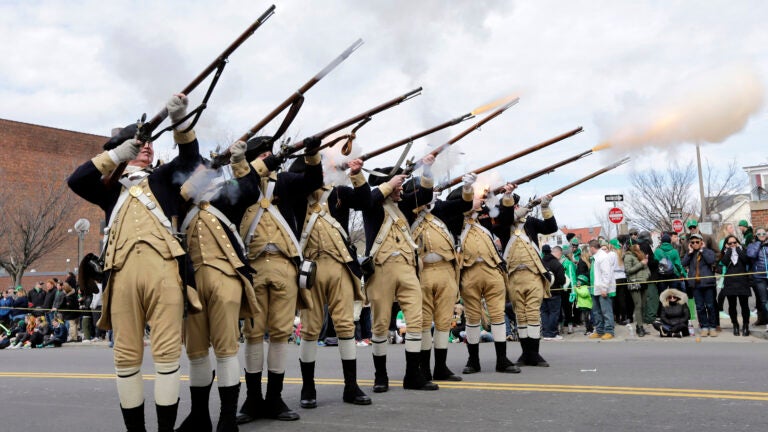 Boston police cited nearly 500 parade-goers for public drinking at the South Boston St. Patrick's Day Parade this year, nearly twice as many as last year.
Police issued 498 citations for public drinking and arrested five men for charges including disorderly conduct, assault and battery on a police officer, and destruction of property. Police also issued five violations to licensed establishments. Police warned revelers on social media prior to the event that all alcohol laws would be strictly enforced.
"Keeping spectators and participants safe along the route was Mayor Walsh's and my top priority," said Boston Police Commissioner William Evans in a statement. "Issuing nearly double the amount of citations for public drinking compared to last year evidences the challenges we faced in keeping public order at this family event. I want to thank all of those who braved the cold and came out and celebrated responsibly."
This year's parade route returned to its original length of 3.2 miles. Last year, the parade was shortened to 1.4 miles because of impassable streets due to record-breaking snow. The city sought to make the shortened route permanent this year in the interest of public safety, but a federal judge decided that parade organizers have a First Amendment right to march along the original route.