Local
3 students from Massachusetts describe explosions at Brussels airport
The Quinnipiac University students are studying abroad in Ireland.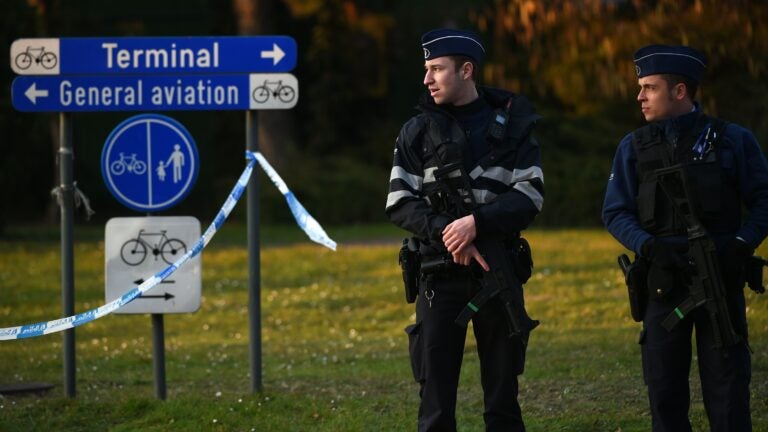 Three sophomores at Quinnipiac University were at Zaventem airport in Brussels Tuesday when two explosions went off, The Boston Globe reports.
Cate Duffy, Monica Hall, and Lauren Cleary told the Globe they began to run as soon as the second blast went off, just a few kiosks away from where they were standing, and didn't look back.
"Ceiling tiles were falling, and everyone started screaming and running around and trying to exit," Duffy, a Natick resident, told the Globe.
The students, all Massachusetts natives, said after they had run to safety out of the airport, they met a man and his son who offered to drive them back to the main part of the city. They went to the U.S. Embassy and plan to stay with an embassy employee Tuesday night, according to the Globe.
The two blasts at the airport were followed an hour later by an explosion on a rush-hour subway train near the European Union headquarters. At least 31 people were killed and dozens injured in the attacks that were claimed by the Islamic State group.
Duffy, Hall, and Cleary were on their way to London to see a concert as part of a two-week trip during their spring break. The three students are studying abroad for a semester in Cork, Ireland.
Read the full Globe report here.