Local
Police honor fallen officer who acted as a 'human shield' in crash
The funeral of Deputy Sheriff John Robert Kotfila, Jr. took place in Falmouth on Wednesday.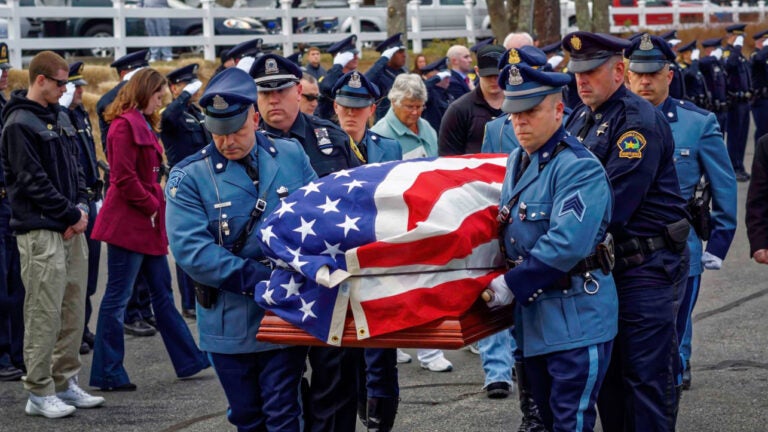 Officers stood in formation on Wednesday at the funeral of a sheriff's deputy from Falmouth who died saving a Florida woman's life in a car crash.
Deputy Sheriff John Robert Kotfila Jr. was honored at St. Patrick Church in Falmouth. Kotfila was killed on duty in a head-on collision with a wrong-way driver in Florida on March 12.
Sarah Geren told the Tampa Bay Times she believed Kotfila died saving her life. Kotfila accelerated and pulled in front of her on the highway, putting himself between her and the wrong-way driver before he was hit, Geren said.
"I feel like he was being a human shield," she told the Times.
The fallen Florida sheriff's deputy came from a law enforcement family — his father is a Massachusetts State Police sergeant and his brother is a Falmouth police officer. His grandfather was also a state trooper. Kotfila worked for the Hillsborough County, Fla. sheriff's office for the past six years.
Massachusetts State Police called him a hero, writing that Kotfila's final act meant "sacrificing his own life to save that of another."
https://twitter.com/7News/status/712652847997804544