Local
General Electric picks Fort Point spot for new Boston HQ
The company is moving to the Seaport.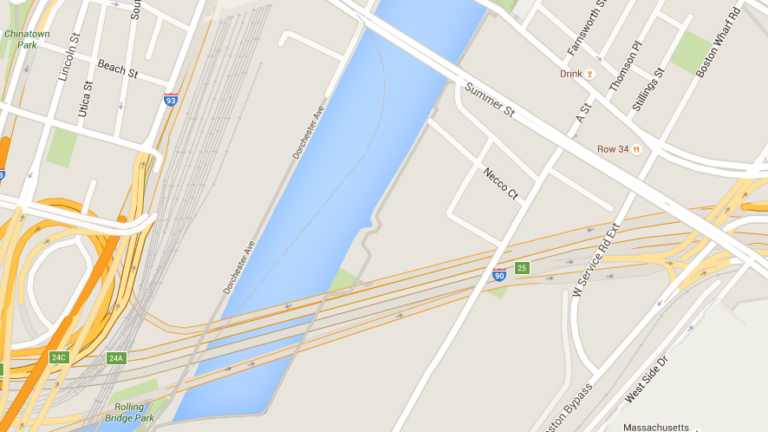 General Electric's global headquarters will be centered along Fort Point Channel when the company arrives in Boston in 2018, the company announced Thursday.
GE's planned site, located just east of Fort Point Channel along Necco Way, currently consists of two mostly unused buildings, which will be renovated, and a large parking lot. The company will also build a third building on the site, according to a news release.
"South Boston is a major hub for innovation and development and GE is excited to be a part of such a dynamic and creative ecosystem that is leading the future," General Electric vice president Ann Klee said in a statement. "This centrally-located property presents an excellent opportunity to enhance the Seaport District and the surrounding community."
GE CEO Jeff Immelt was in Boston Thursday for a talk to local business leaders during a Boston College CEO Club lunch. Immelt said the cost of the new headquarters construction would run between $80 and $100 million.
GE announced it would relocate from Connecticut to Boston's Seaport district in January. The company, slated to become the biggest headquartered in Boston, was wooed by the city's startup scene, college campuses, and financial incentives offered by Boston Mayor Marty Walsh and Gov. Charlie Baker totaling nearly $150 million.
According to several reporters at Thursday's luncheon, Immelt said the public subsidies would be worth it for the city and the state.
GE CEO tells Boston business leaders: "For every dollar that was invested in GE being here, … you will get back 1,000 fold."

— Jon Chesto (@jonchesto) March 24, 2016
GE's move to Boston is expected to be completed in 2018, but some employees will begin moving in to a temporary headquarters this summer. About 800 employees are expected to work at the new headquarters.
The location along Necco Way is about a 10 minute walk to the South Station transit hub.
The news was first reported by The Boston Globe. Terms of the purchase were undisclosed.
Adam Vaccaro contributed to this report.