Local
Fire at BU College of Communication causes estimated $500k in damage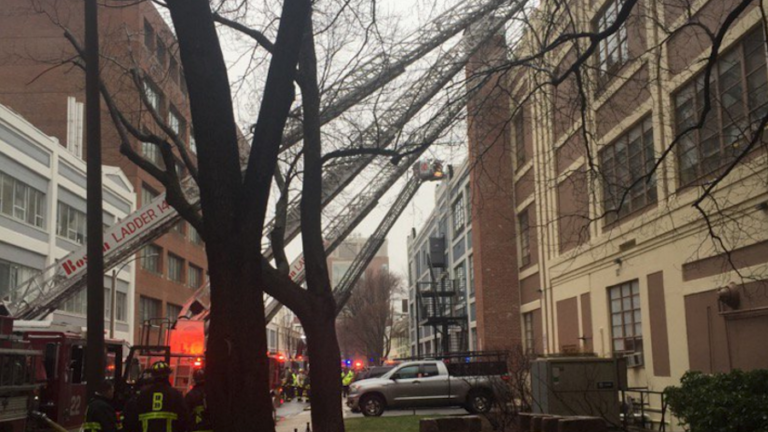 A three-alarm fire in a radio studio at the Boston University College of Communication created toxic fumes that sent five people to the hospital and caused an initial estimate of $500,000 in damage, a spokesman for the Boston Fire Department said.
The fire was first reported at about 8:45 a.m. at 640 Commonwealth Ave. on the third floor of a three-story building, Fire Department spokesman Steve MacDonald said. Firefighters extinguished the fire just after 9:30 a.m.
MacDonald said the burning of soundproof and other equipment in the student-run WTBU radio studio created toxic fumes, including high levels of carbon monoxide and hydrogen cyanide. The Fire Department decided to rotate three teams of firefighters to keep them fresh amid the difficult air quality.
The major challenge was ventilating the smoke, MacDonald said, as the building did not have many windows. Firefighters set up fans to clear the room of the smoke, he said.
The fire also produced a "tremendous amount" of black soot that covered the inside of the building, MacDonald said.
Five people were sent to nearby hospitals for smoke inhalation, including one firefighter, one BU police officer, and three students. The injuries are not life-threatening, Boston Fire said.
MacDonald estimated the initial damage at $500,000, though he admitted that was more of a guess.
https://twitter.com/BostonFire/status/713359284944441344