Local
Driver who fatally hit state trooper released from hospital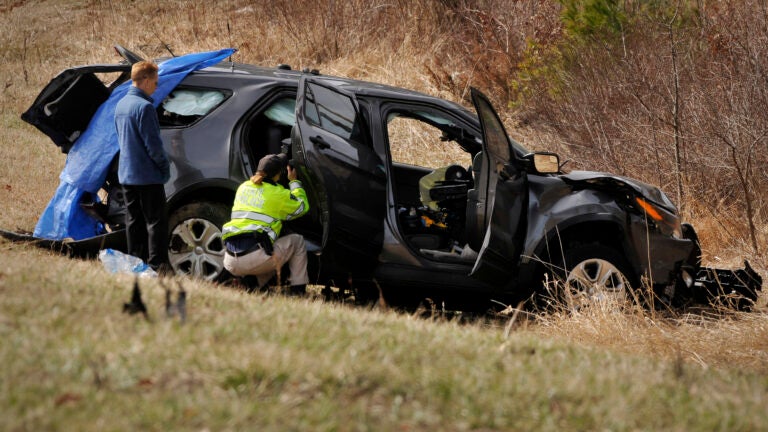 The Webster man who fatally struck a Massachusetts State Police trooper when his vehicle veered across three lanes on the Mass. Pike and crashed into the trooper's parked cruiser was released from the hospital late last week, The Boston Globe reports. He will appear in court next month to face multiple charges related to the crash.
David Njuguna, 30, was driving the Nissan that collided with Trooper Thomas Clardy's cruiser in mid-March. He was released from UMass Memorial Medical Center Thursday after being treated for serious injuries for more than week, and now faces charges of negligent operation of a motor vehicle, failure to stay within marked lines, and speeding, according to police.
The crash isn't Njuguna's first significant driving violation — his license was suspended for 180 days in 2013 after he refused to take a Breathalyzer test and he was involved in a crash in 2012.
More than 1,000 officers from around the country came to honor Clardy last week. The 44-year-old father of six was laid to rest last Tuesday.
State Police told the Globe that Njuguna could face additional charges once an investigation into the crash concludes. He is scheduled to appear in Dudley District Court April 27.
Read the full Globe story here.