Local
Man arraigned in connection to deadly Thanksgiving Day shooting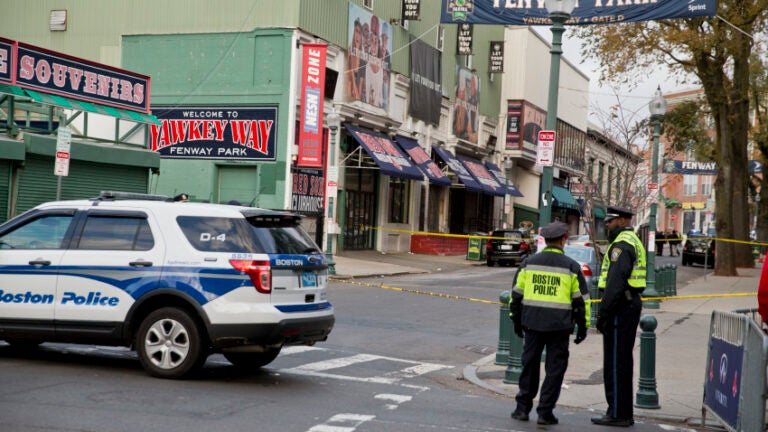 A Dorchester man was arraigned Tuesday in connection to the fatal Thanksgiving morning shooting outside a Fenway bar last year.
Dominique Carpenter-Grady, 26, was arraigned on charges of unlawful possession of a firearm as a second offense, carrying a loaded firearm, unlawful possession of ammunition, discharging a firearm within 500 feet of a building, and three counts of attempted assault and battery with a dangerous weapon, according to the Suffolk District Attorney's office. His bail was set at $250,000.
Prosecutors say Carpenter-Grady is one of two people involved the exchange of gunfire outside Who's On First that killed 29-year-old Jepthe Chery, who worked as a conductor for the MBTA. Carpenter-Grady and two other men were also shot, suffering non-life-threatening injures.
"Mr. Chery was not involved in the exchange of gunfire or any conflict that may have preceded it," Suffolk District Attorney Daniel Conley said in a statement. "The evidence to date has established that he was an innocent bystander."
Prosecutors say Carpenter-Grady was allegedly seen firing his weapon and that a surveillance camera captured him fleeing on foot after allegedly leaving the gun under a car parked on Yawkey Way.
Carpenter-Grady was arrested in early December. Prosecutors said he was found by Boston police hiding under insulation in the attic crawlspace of his Dorchester home.
Carpenter-Grady's attorney declined to comment on his client's arraignment Tuesday evening.
The investigation into the shooting remains active, according to authorities, and anyone with information is asked to contact police at 617-343-4470.