Local
Police are investigating vandalized statues at a Burlington church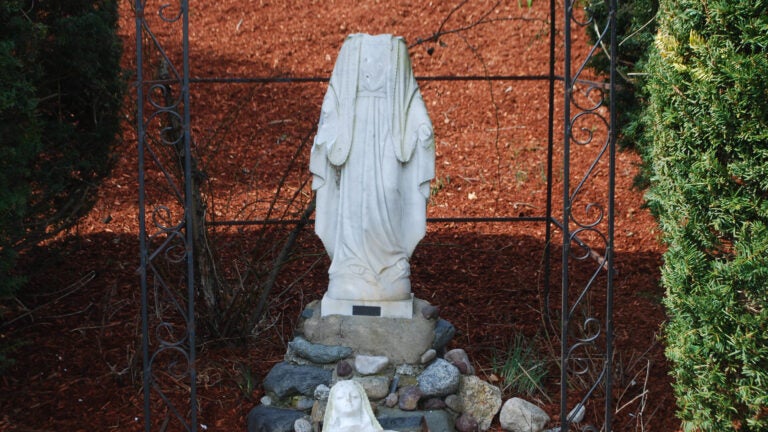 Police are investigating the vandalism of three religious statues at a local Catholic church, according to Burlington police.
Police received a report of vandalization from St. Margaret Parish on Winn Street Tuesday morning. Upon arriving at the church, officers found two statues with their hands severed and multiple sets of rosary beads removed and thrown on the ground. A third statue depicting the Virgin Mary had its head severed and both hands removed, according to police.
"This is a deeply disturbing crime committed against a religious institution in our community during a major holiday season," Police Chief Michael Kent said.
Police believe the statues were damaged between Monday evening and Tuesday morning.
During a Tuesday press conference, officials said the vandalism does not appear to be connected to a recent similar incident at a church in Norwood. 
Anyone with information is asked to call  police at 781-272-1212.