Local
Thieves steal 63 gallons of maple syrup from Vermont farm stand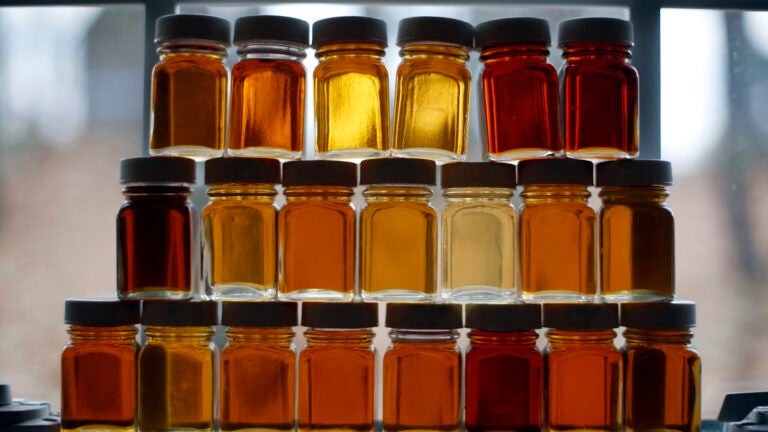 Someone in Vermont has a big sweet tooth.
Vermont State Police said Monday they are investigating the theft of about 63 gallons of maple syrup from a farm stand in Dummerston.
The theft from Dwight Miller and Son Orchards occurred sometime after 5p.m. on Sunday, according to police.
"They have a farm stand inside a barn they leave unsecured," Vermont Trooper James Matthews told The Boston Globe. "It's an honor system. People come in, take the product they need, and leave money."
Matthews told the Globe the stolen syrup is worth about $4,000 and that each gallon weighed about 11 pounds.