Local
After Globe inquiry, Phillips Exeter announces former teacher was barred from campus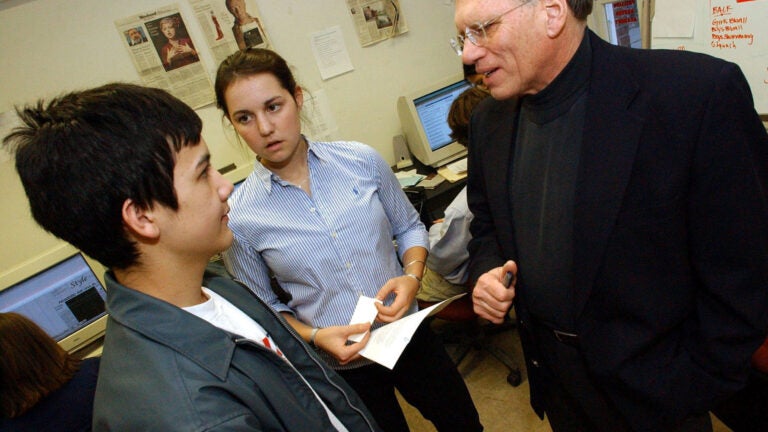 Rick Schubart, a former teacher and administrator at Phillips Exeter Academy over the course of four decades, was forced to resign and "permanently barred" from campus after he admitted to two cases of sexual misconduct involving students during the 1970s and 1980s.
In a letter sent to alumni Wednesday, and obtained by The Boston Globe, officials at the private New Hampshire school said they learned of the incidents in 2011 and 2015.
In both instances, they said, Schubart admitted to the misconduct. He was forced to retire and was removed from campus in 2011, and in 2015 was stripped of his emeritus status and barred from the school's Exeter campus.
As the Globe reported Wednesday, Schubart's misconduct and punishment were not made public until a day after the Globe inquired about the two cases as part of a larger investigation into sex abuse allegations at independent schools.
The paper also reported Wednesday on the details of one of the misconducts:
The victim who disclosed the misconduct in 2011 said she had sought advice from Schubart one evening during her senior year and, at the end of the night, he kissed her. It escalated into a sexual relationship that lasted several months. The woman said she was surprised to find out that a second woman accused Schubart of victimizing her.

"After learning of a second allegation, I knew that the situation was worse than I had realized. At least one other young woman might have been devastated as I was, and I am no longer willing to remain silent," said the victim who requested anonymity at this time.
According to the Globe, the school said it immediately reported the incidents to the "appropriate authorities," but "did not identify which agencies."
In the letter Wednesday, Phillips Exeter Principal Lisa McFarlane and President of the Trustees Eunice Panetta said the information was withheld until this point out of a concern for the victims' privacy.
"Our actions and communications were guided by a concern for the privacy of the victims," they wrote. "We have not received other complaints regarding Mr. Schubart's behavior. We take the step of informing you now with an understanding of the importance of disclosure for our community."
McFarlance and Panetta added that both victims were now supportive of their public disclosure of the information.
In addition to his past positions as chair of the history department and director of admissions at Phillips Exeter, according to the Globe, Schubart was the president of The Association of Boarding Schools, an international membership organization of boarding schools.
"Rick's accolades are many, and his contributions to boarding schools run deep," the organization said in 2013, granting Schubart an award for leadership.
Schubart declined to comment Tuesday to the Globe. 
"Sexual misconduct is not tolerated at Exeter," McFarlane and Panetta wrote Wednesday. "We encourage students and adults to report all situations of inappropriate sexual conduct and we make every effort to support students involved. It is with that in mind that we share this information with you today, and encourage you to reach out to either one of us."