Local
Roxbury Stop & Shop has been given the all clear, will reopen Wednesday
The store will be subject to regular unannounced inspections.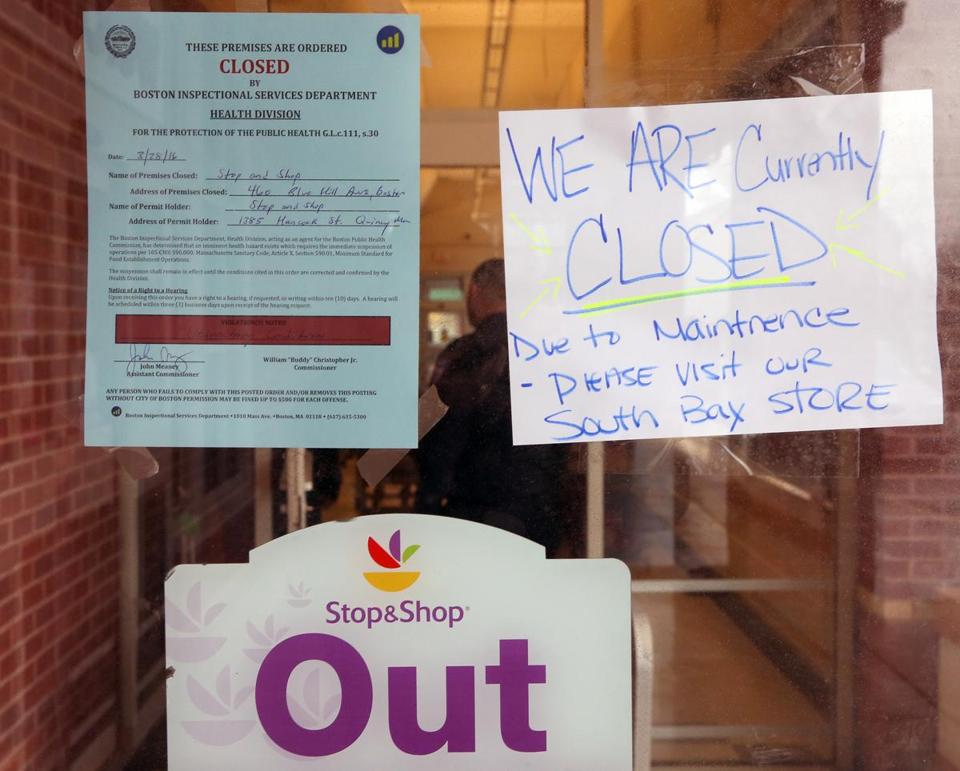 The Roxbury Stop & Shop shuttered Monday due to unsanitary conditions has been given the clear by city health officials to reopen Wednesday afternoon, The Boston Globe reports.
"They've committed to a very rigorous inspection schedule," Inspectional Services Commissioner William Christopher said at press conference Wednesday. "ISD will be making regular unannounced inspections. We will tolerate no failures."
The store was closed Monday due to violations that included a mouse infestation.
Vinod Israni, the supermarket's regional vice president, told officials at a hearing before Boston Inspectional Services department officials Wednesday morning that his employees worked hard cleaning the store over the past 48 hours. He also said employees did not lose wages as a result of the closing.
Neighbors met to vent their frustrations over the closed store on Tuesday night.
Read the full story in the Globe.