Local
Court dismisses lawsuit against MBTA for last winter's problems
No refunds for the winter of 2015.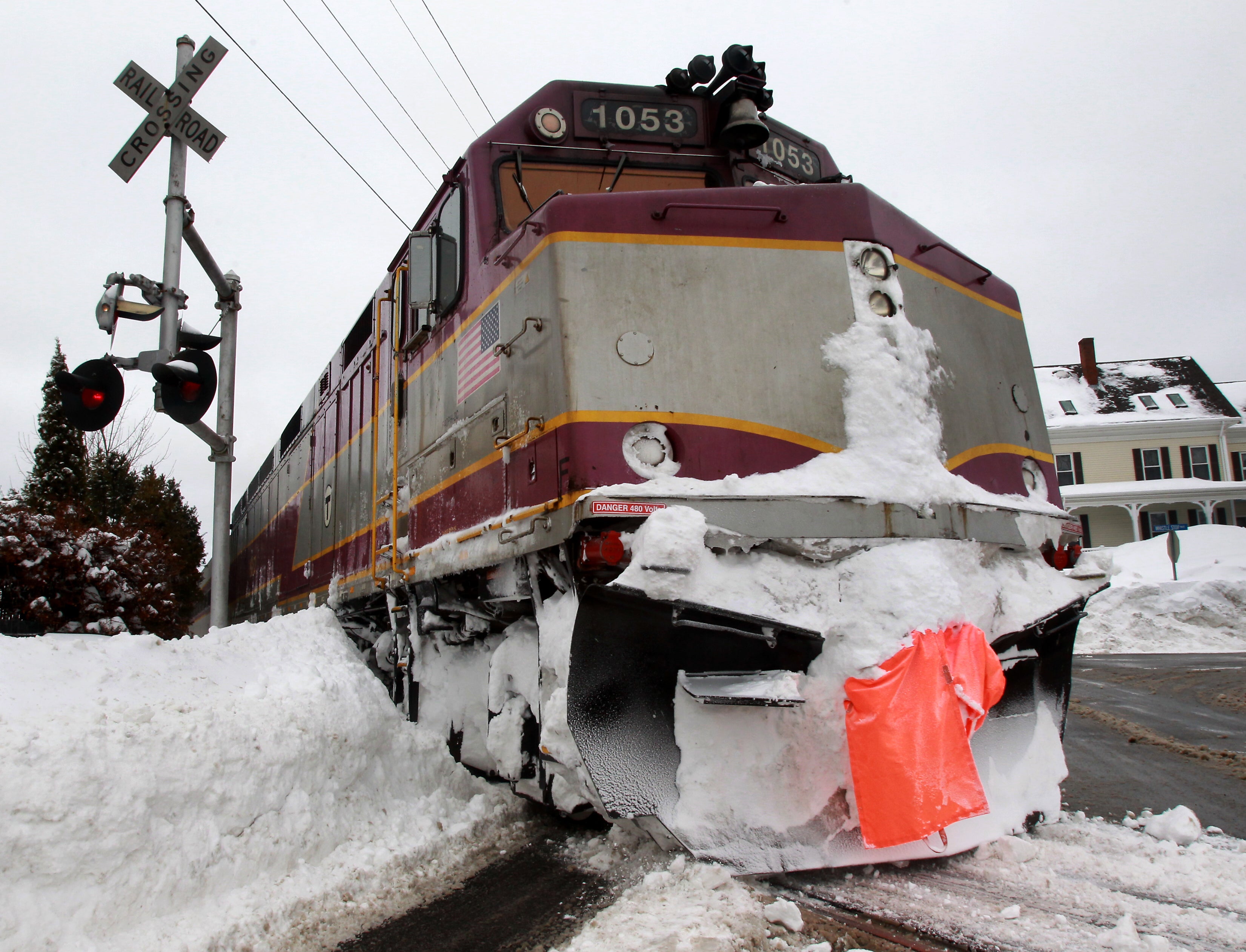 A judge has dismissed a lawsuit seeking refunds from the MBTA due to poor service during the 2015 Snowpacolypse that devastated public transit.
The MBTA and its commuter rail operator, Keolis Commuter Services, were sued last spring by Raquel Rodriguez, who bought monthly commuter rail passes during the winter. She argued commuters deserved a refund since their rail travels were rendered torturous — if they even occurred — by the weeks of cancellations and delays during the period of record-setting snowfall.
Suffolk Superior Court Judge Mitchell Kaplan didn't agree. In his decision, he wrote that it wasn't the role of the court to determine whether the T and Keolis had done "all they could reasonably accomplish" to dig out of the snow, whether the T should be given more funding, or whether it had adequately given commuters enough relief when it offered a discount on passes last spring.
Kaplan expressed sympathy in his decision for last winter's commuters.
"Nonetheless, frequently, when government fails to provide services of the quality and consistency that the public expects, recourse must be through political institutions, not through the courts," he wrote.
Kaplan said the T was not in breach of contract with commuters, because the T is not required to operate on its usual schedule.
"[T]he MBTA had no express contractual obligation to provide 'normal' or 'regular' commuter rail service during and after the record-breaking snow storms in 2015, even though the plaintiff may have expected such rail service," he wrote.
Claims against Keolis were dismissed largely because it is the contractual operator of the commuter rail, working at the behest of the T.
MBTA spokesman Joe Pesaturo released the following statement:
The MBTA and Keolis Commuter Services recognize the severity of the service disruptions last winter, and regret the inconvenience to so many customers, but we are gratified that the court has recognized that the MBTA cannot be answerable in a court of law for financial damages when commuter rail service experiences the delays and cancellations that are inevitable on a system as complex as this one. The T has been working very hard to prevent significant disruptions in the future, spending tens of millions of dollars making its vehicles and infrastructure more resilient to severe weather conditions.
The T gave commuters a 15 percent discounts on passes last May as an apology for the inconvenience, and offered free fares for one day.
Correction: An earlier version of this article misstated the court the decision came from.