Local
Government Center station springs a leak just weeks after opening
The MBTA says it's due to above-ground construction.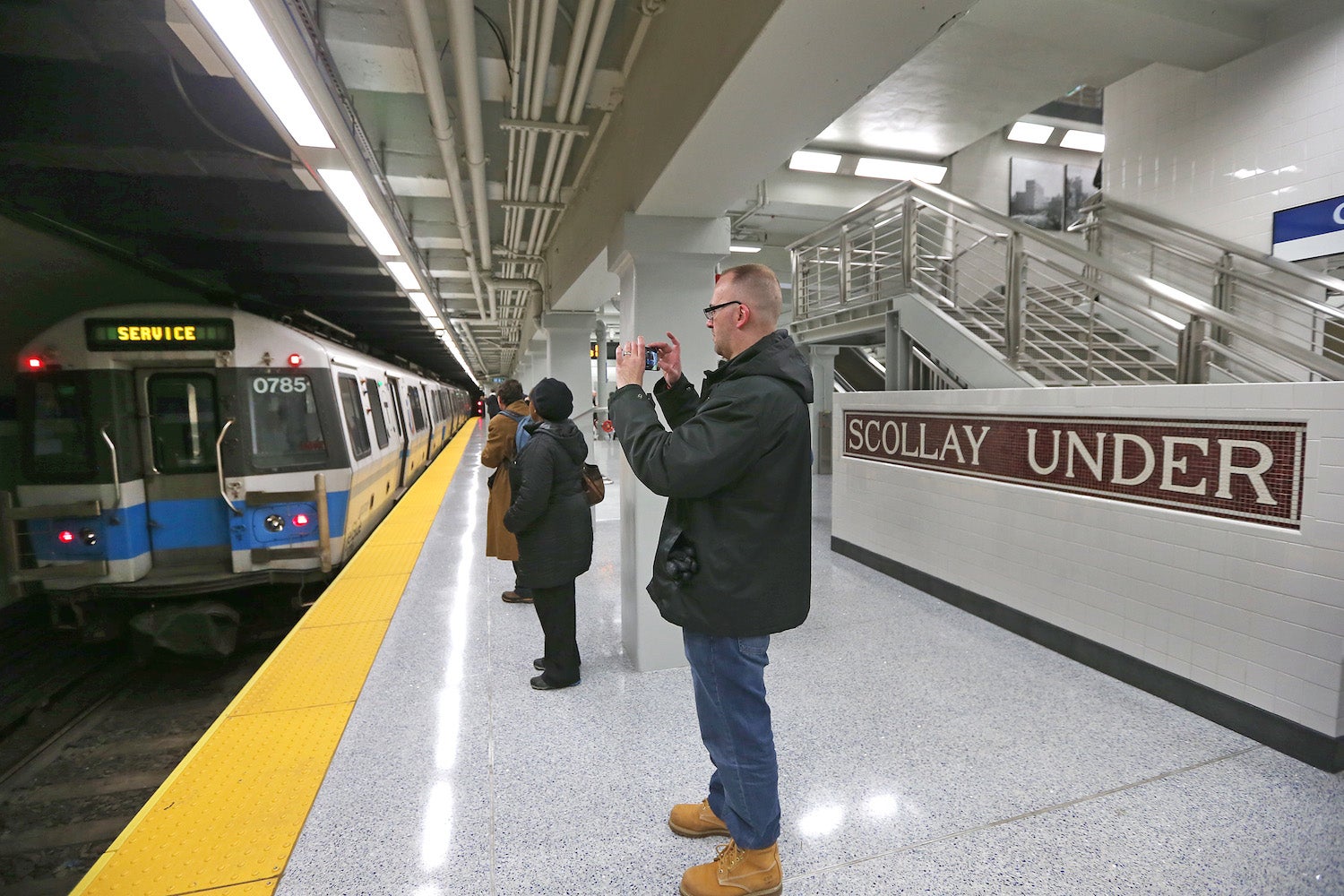 Just two weeks after Government Center's much-heralded reopening, the new station sprung a leak on Tuesday night as melting snow dripped onto the Blue Line platform.
Gintautas Dumcius, a reporter for MassLive, posted a photo on Twitter of a "Caution: Wet Floor" sign and two buckets catching dripping water in the sparkling station.
So, uh, can someone at @mbta explain why Govt Center is leaking weeks after opening? pic.twitter.com/3LigVURrT2

— Gintautas Dumcius (@gintautasd) April 5, 2016
MBTA GM Frank DePaola said in a statement that the source of the "small leak" was due to an above-ground area that is being excavated.
A contracting crew evaluated the scene and determined that snow from earlier this week accumulated in a two-foot deep ditch above ground where workers are installing sidewalks and street lights, according to DePaola. The melting snow found its way into an unused non-public tunnel and then seeped from the ceiling to drip over the Blue Line platform, DePaola said.
"It is believed this issue occurred because soil was exposed and construction activity was occurring above ground," he said.
The MBTA said they plan to install waterproofing sealant material to plug the leak.
This may not be the last leak of its kind, though. Waterproofing sealant may need to be used "on rare occasions," DePaola said, because the station's 100-year-old main tunnel walls and roofs are still in place.
Government Center's renovations took two years and cost $88 million, according to the MBTA.