Local
2 arrested after high-speed police chase through Woburn and Wilmington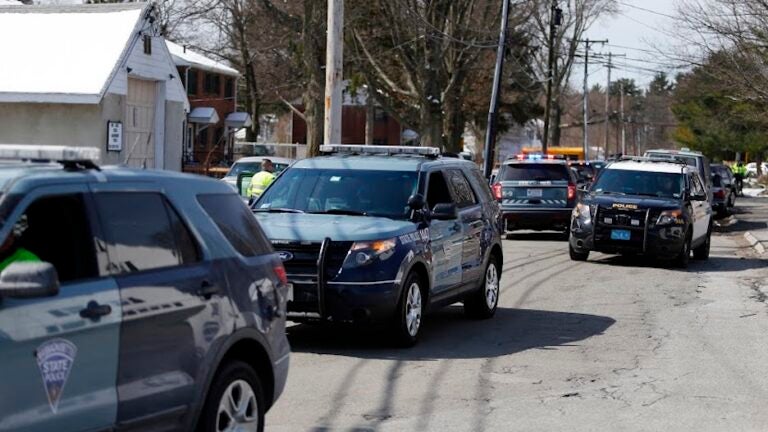 A high-speed police chase through Woburn and Wilmington ended in two arrests Wednesday morning, according to state police.
At about 10 a.m., Lawrence police attempted to stop a Jeep Cherokee involved in an ongoing investigation. The driver, 23-year-old Keith Jones, of Boston, refused to stop and fled to I-495 south, according to police. Police said the car also contained one passenger, Odain Mark, 20, of Hyde Park.
State troopers pursued the Jeep onto I-93 southbound, I-128 south, and then to Route 38 in Woburn. Mark fled from the Jeep on Ward Street in Woburn, according to police. Jones continued to the pursuit through Wilmington and into Billerica, where he abandoned the car in the parking lot of Shawsheen Valley Elementary School before fleeing the area on foot, police said.
Police said they found Mark inside the Woburn Racquet Club on Webster Street. He was arrested on charges regarding an outstanding warrant for resisting arrest and various motor vehicle charges.  Jones was arrested by Wilmington police near the school and is expected to face charges related to the chase and other motor vehicle violations.
During the pursuit, a state police K-9, Dakota, suffered a minor leg injury, but is expected to be fine, according to police.