Local
Parents upset as insurance plan limits access to Boston Children's Hospital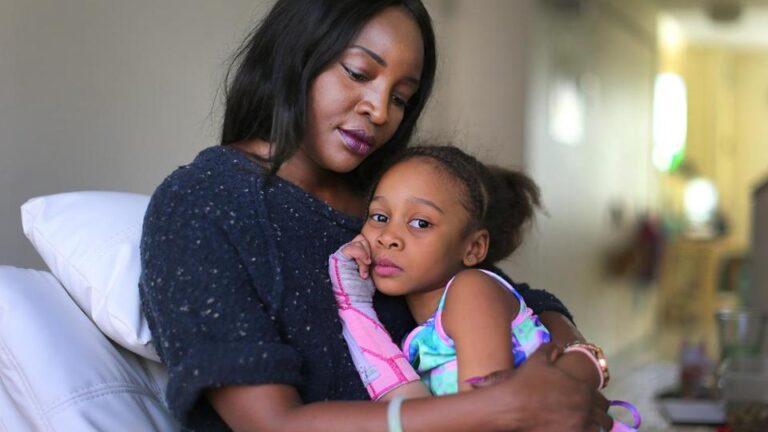 An insurance plan designed for underprivileged families is restricting patient access to doctors at Boston Children's Hospital in an effort to control health care costs, reports The Boston Globe.
Yande Schwarzbock has been taking her 6 year-old daughter, Emmarose Logatti, to specialists at Children's Hospital her entire life. The little girl suffered a stroke before her birth.
The family's insurer is Neighborhood Health Plan, which changed its policy with Children's Hospital Jan. 1. The new policy applies to Neighborhood members on Medicaid. Neighborhood has about 300,000 Medicaid members, which includes about 120,000 children. When Schwarzbock learned that her daughter would lose access to her doctors with the new plan, she quickly dropped the plan and switched to another Medicaid program.
"I can't afford to go to another hospital, because these doctors already know her. I couldn't afford to wait," she told the Globe.
"It's not fair for people that are considered poor or underprivileged to have to go through these things," Crystal Rivera, another mother whose child will be affected by the change, told the Globe. "Everyone deserves equal care."
"Children's Hospital, for many circumstances, has the best people in the country, some of the best people in the world, and now we're saying if you're poor you can't go there," Dr. Robyn Riseberg, a pediatrician at the South End Community Health Center, told the Globe. "I feel it really is a war on poor children."
Neighborhood said they changed their policy because they couldn't afford the high rates at Children's Hospital. There are other insurers who limit access to Children's Hospital as well.
Read the full story in the Globe.