Local
Navy research vessel arrives to its new home in Woods Hole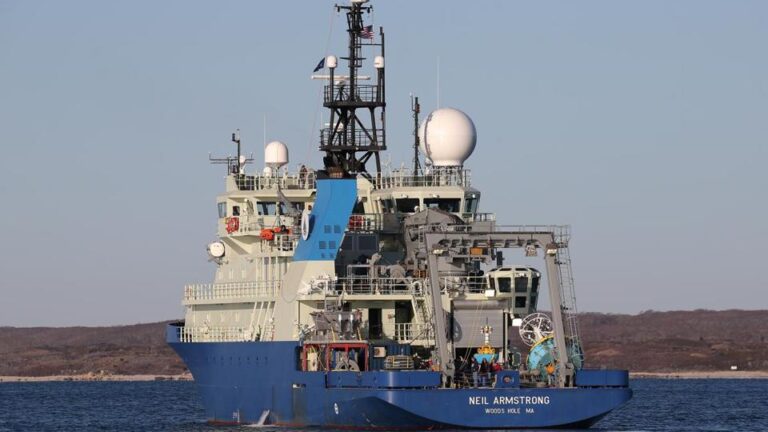 One of the nation's newest research vessels has arrived to its new home port in Cape Cod, according to The Boston Globe. The vessel is a part of the Navy's academic fleet, and the crew said it will be used to research climate change.
On Wednesday, the R/V Neil Armstrong was greeted with maximum flourish: the inauguration ceremony included celebratory cannon fire, a brass band, and appearances from Neil Armstrong's widow and granddaughter. The vessel was named after the astronaut, according to the Globe, and is set to replace the R/V Knorr, which was famed for finding the wreckage of the RMS Titanic.
The $100 million Armstrong is a sleek update to the Knorr's dated technology. Its updated design makes it a smaller but more fuel-efficient vessel than older vessels in the fleet, according to the Globe.
Armstrong's widow Carol told the Globe her husband, who died in 2012, would be proud to have the vessel named after him.
"It's very emotional," she said. "Neil would love this. He was more Navy than NASA."
Read the full story here.