Local
Don't count on weekday MBTA rail service to the Cape
The T's board doesn't seem too keen on the idea.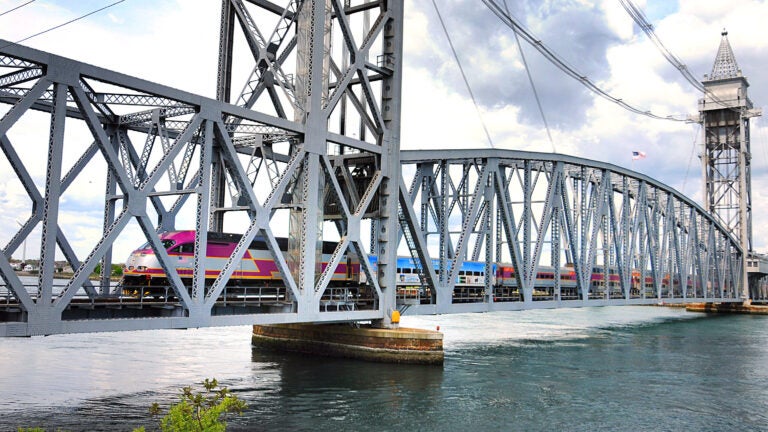 Don't punch your ticket yet for weekday commuter rail service to Bourne.
Bourne and Cape Cod officials have advocated for the service as an economic development and mobility initiative, and have been in discussions since last fall with the MBTA about a potential pilot program that would establish a rail link out of Buzzard's Bay.
But members of the T's governing board seem cool to the idea, The Cape Cod Times reports.
MBTA General Manager Frank DePaola told the board about the idea at a meeting earlier this week.
The potential pilot would not be a direct rail link to Boston. Instead, a private carrier would provide service from Bourne to the Middleboro/Lakeville MBTA station, charging riders $3 per trip. There, riders would transfer to the T's commuter rail train. The infrastructure is already in place, serving the seasonal weekend CapeFlyer service in the summer.
Even as a partnership, the seven-month pilot project would likely cost the T about $200,000 per month, according to a T presentation. The ridership goal would be 300 people per day, and the per-passenger subsidy would be more than $13 per rider, according to the presentation.
The T declined to provide records offering further details about the planned service after an open records request from Boston.com, citing an exemption for documents about policy matters still under discussion.
For the MBTA's board, which was installed after last winter's transit crisis and has repeatedly called for a focus on the existing system, the idea didn't settle well.
"I don't see a positive impact given the fiscal situation that we're in. We're cutting late-night service," board member Brian Lang said, according to the Times. His colleague, Monica Tibbits-Nutt, agreed. "I think there are better things to use our money on," she said.
Bourne residents took to town meeting last spring and voted to join the agency's service district. The move, seen as the first step toward achieving its commuter rail aspirations, has the town paying an annual assessment to the agency despite no promise of rail service. MBTA spokesman Joe Pesaturo said earlier this year that the assessment for the coming fiscal year will be $42,000.
Bourne officials told the Times they are working to address the concerns of the board and that the pilot plans remain a work in progress.