Local
Man pulls mother, 2 children from sinking car in frigid pond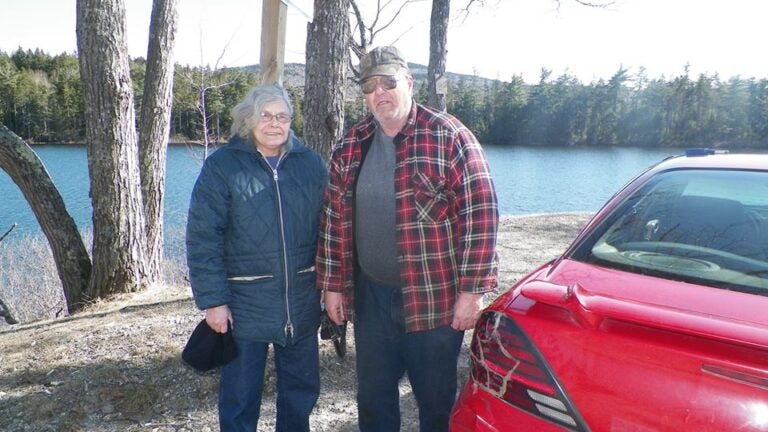 A Maine man's leisurely Saturday fishing trip took an unexpected turn when a car came barreling over his head and launched into the pond, leading him to jump in and rescue the driver and her two children from the sinking vehicle and chilly water.
On Saturday, a woman was driving on Route 182 when she missed a sharp curve in the road, sending her car flying over the bank and into the water, police said. While airborne, the vehicle passed over the head of Leonard Wallace, who was sitting along the bank at Fox Pond while fishing with his wife, Rosemary.
When the vehicle hit the pond, it quickly began to sink. Police said Leonard Wallace jumped into the 48-degree water to help the car's three occupants: the woman and her two young children. He told police that he saw a young child floating in the backseat and forced the back door open, pulling the child out of the car and back to the shore where Rosemary was standing.
Wallace went back into the water where the mother was unbuckling the second child's car seat. He took the child from the woman and grabbed her by the shirt, pulling them both back to the bank.
"I'm just a person who has a respect for other human beings who took the initiative to do what I did, that's all. Something had to be done and it got done," Wallace told the Bangor Daily News. "I'm just glad that I was there and that my wife was there and that nobody got hurt and it came out OK."
Police said drivers passing by likely wouldn't have seen the car, and that cell phones often don't get service near the pond. If the Wallaces hadn't been fishing close to the scene that day, police said it's likely the crash would have been tragic.
Police said possible charges against the driving are pending.