Local
Mayor Walsh permanently proclaims April 15 as 'One Boston Day'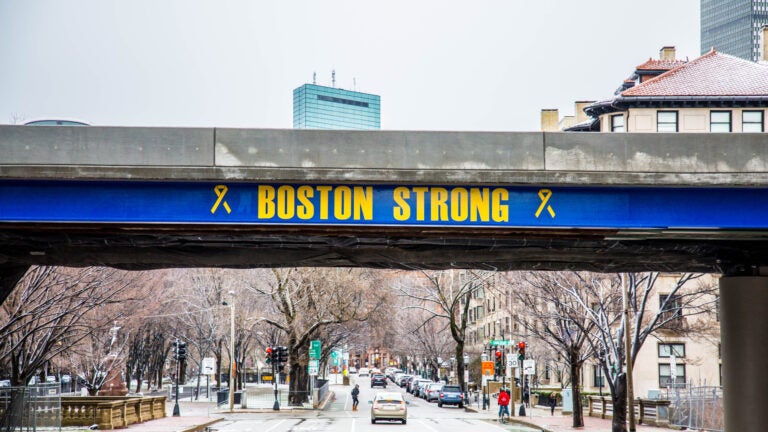 Beginning this year, April 15 will be known as "One Boston Day" from that day forward.
Mayor Martin J. Walsh signed the proclamation on Monday.
The Boston Marathon bombings, which killed three people and maimed many others, took place three years ago on April 15, 2013. The city will hold a moment of silence at 2:49 p.m. on Friday to mark the anniversary of the bombings, and church bells will ring throughout the city.
"April 15 is a date that has come to stand for our city's deepest values, and we continue to be amazed by the spirit of the day, in the City, and around the world," Walsh said. "I am proud to sign this proclamation so that every April 15 we are inspired to come together to honor the bravery, the resolve and the unity of the City by reaching out, helping those in need, committing random acts of kindness."
Boston will honor One Boston Day by collecting items for residents in Flint, Michigan, who are experiencing a water crisis. Flint Mayor Karen Weaver said her city needs pre-mixed baby formula, baby wipes, and hand sanitizer. Donations can be dropped off at City Hall, all Boston Centers for Youth & Families, all fire and police stations, and at public libraries in the city.
The city will also collect used adult sneakers for homeless men and women for St. Francis House on Friday. Large collection boxes will be located on the third floor of City Hall. On Friday, a collection box will be at the Marathon Jumbotron on the corner of Exeter and Boylston Streets from 11 a.m. to 2 p.m.
You can share how you're honoring the day by posting photos to the city's free BOS:311 app.