Local
Dad worked night shift to put 5 kids through Boston College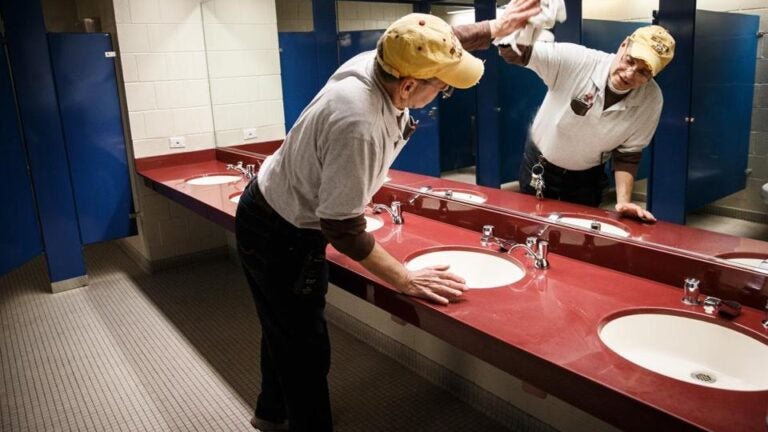 Fred Vautour has spent the last 15 years scrubbing toilets and sinks, working the graveyard shift as a Boston College custodian.
As a result, next month his fifth child will earn a degree from the school, reports The Boston Globe.
Vautour told the Globe his family never could have afforded a college education for five kids on his $60,000 annual salary unless he became a BC employee. Because Vautour is an employee, his kids attended school there tuition-free. That knocked $51,000 off the $66,000 annual cost, he said. After scholarships, Vautour said he wound up paying only about $3,000 per year for each child's education.
His youngest child will graduate with a nursing degree next month.
"It kind of gives you the tingles," Vautour said. "We became a big BC alumni family."
Read the full story in the Globe.