Local
Maine woman who drove into pond with 2 children had been drinking, police say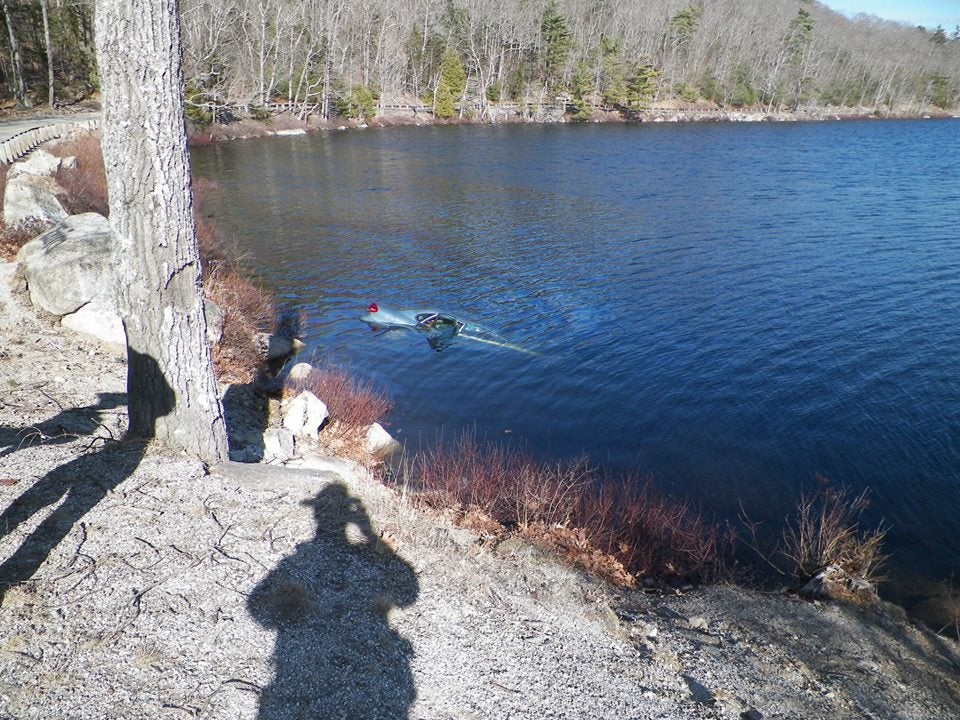 A Maine woman who drove off the road and into a pond — leading a bystander to jump into the frigid water to rescue her and her two young children from the rapidly sinking car — had been drinking and driving with a suspended license, according to Maine State Police.
Mandi Parker, 38, of Jonesboro, was charged with operating after suspension of her license and could face additional charges at the close of the investigation, police said.
Parker's car launched into Fox Pond Saturday after she failed to navigate a sharp turn, according to police. Leonard Wallace, who was fishing at the edge of the pond, jumped into the 48-degree water and pulled Parker and her two children — a 3-year-old and 2-month-old — back to the shore.
Police said Parker was on her way back from a Bangor methadone clinic, driving without a license, and had been drinking alcohol when she lost control of the car and it veered off the road. After the three received treatment at a local hospital, the Maine Department of Health and Human Services took custody of Parker's children, according to police.