Local
Harpoon Brewery president resigns from Harvard club position amid controversy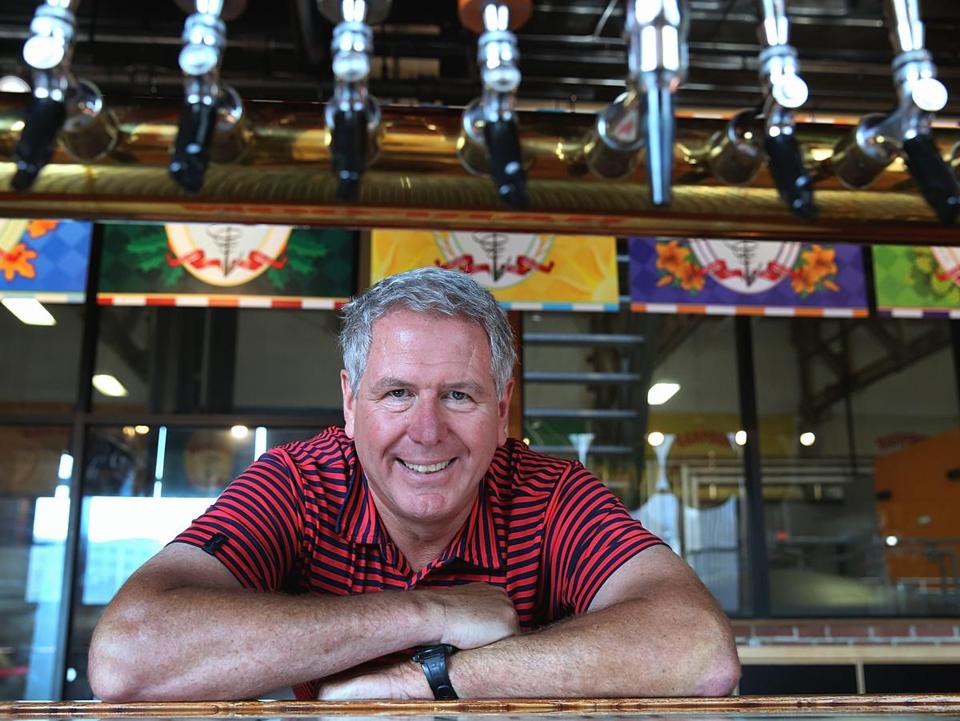 The president of Harpoon Brewery has resigned from his position as graduate president of one of Harvard's elite single-gender clubs after his controversial claim that making the social clubs co-ed could increase the risk of sexual assault came under fire.
Charles Storey, who graduated from the school in 1982 and served as the graduate president of the 225-year-old Porcellian Club, announced his resignation from his role with the club in a letter to employees on the brewery's website.
"As I think it is best for all involved, I have resigned my position as the graduate president of the Porcellian Club," Storey wrote. "I love this company and all of you and I deeply regret that I have brought this situation upon on us."
Storey saw backlash Wednesday after The Harvard Crimson published a letter in which he argued that allowing women to join the elite male-only clubs could lead to more sexual assault on campus.
"Given our policies, we are mystified as to why the current administration feels that forcing our club to accept female members would reduce the incidence of sexual assault on campus," Storey wrote. "Forcing single gender organizations to accept members of the opposite sex could potentially increase, not decrease the potential for sexual misconduct."
Storey wrote the letter after Harvard Dean Rakesh Khurana announced that the clubs had until April 15 to decide whether or not they would open their doors to members of the opposite gender or face possible sanctions. His comments drew criticism from U.S. Rep. Katherine Clark and many others.
In an initial apology later Wednesday, Storey said he chose his words poorly, which "led to extreme and unfortunate misinterpretations." In his second apology, dated Thursday, Storey said that he was wrong, and that in saying his words were misinterpreted, he failed to "take full responsibility" for them.
"As a man who takes issues of sexual assault extremely seriously and as a leader of an amazing company where women have the same opportunities as men and where we have zero tolerance for any kind of discrimination, I am disappointed in myself," he wrote.
Read the full statement:
I know the last 24 hours have been difficult for many of you as a result of what I said in my letter to the Harvard Crimson. I have listened to you and I have thought deeply about what I have done. By saying earlier that my words were misinterpreted, I did not take full responsibility for what I said. I am doing that now. Plain and simple what I said was wrong. No excuses.

I want to be clear here that I am apologizing for what I said, not just for who I offended with my words.

As a man who takes issues of sexual assault extremely seriously and as a leader of an amazing company where women have the same opportunities as men and where we have zero tolerance for any kind of discrimination, I am disappointed in myself.

I am sad that I have disappointed so many people that I care about.

As I think it is best for all involved, I have resigned my position as the graduate president of the Porcellian Club.

I love this company and all of you and I deeply regret that I have brought this situation upon on us.

Sincerely,

Charlie