Local
Patriots' Day begins with the 2016 Battle of Lexington reenactment
Watch scenes from the early morning event.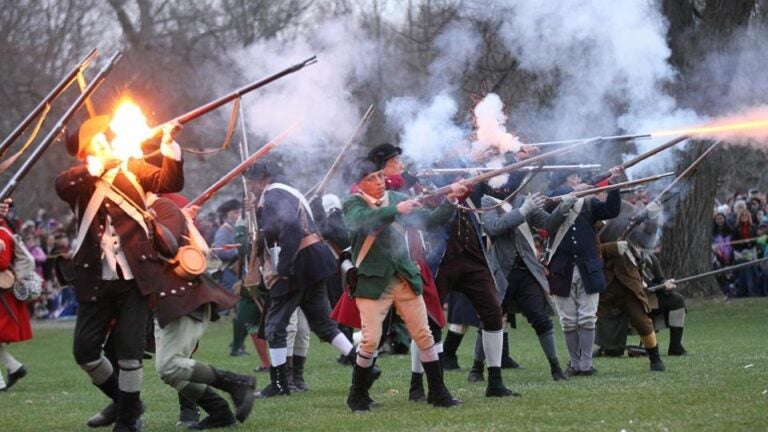 There's plenty to celebrate on Marathon Monday if you're a fan of running or if you just have a whole lot of Boston pride. For some, however, Patriots' Day is the real cause for celebration, and that celebration starts as the sun is coming up.
This morning, beginning at 5:30 a.m. on the Battle Green in Lexington, Revolutionary War reenactors gathered to recreate the Battle of Lexington, which took place April 19, 1775. The "shot heard around the world" at Lexington officially marked the beginning of the war.
Video of the Shot Heard Round the World this morning on Lexington Green. And it's Patriots Day not jogging day! pic.twitter.com/3I4vHWZsOD

— Frank's FirePhotos (@Car143FirePhoto) April 18, 2016
The Battle of Lexington.#shotheardroundworld pic.twitter.com/os30npqsXV

— Karen Twomey (@KarenWBZradio) April 18, 2016
Battle of Lexington re-enactment! Happy Patriots' Day! pic.twitter.com/e6XjVGl1CB

— Cypriana Coelho (@CyprianaVCoelho) April 18, 2016
In case you were worried, yes, the British won Lexington, but the colonies won the war.