Local News
Harvard professor, former presidential candidate Lawrence Lessig arrested in D.C. protest
Lawrence Lessig was arrested in a protest focused on campaign finance reform.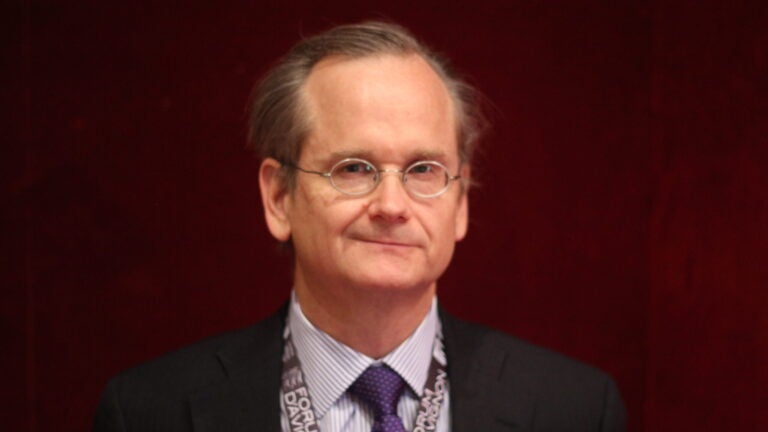 Former Democratic presidential candidate Lawrence Lessig has an issue with big money in politics. During his short-lived presidential campaign this past fall, he ran on a single-issue platform of reforming campaign finances. Although his campaign didn't work out, he's held strong in his position.
Last week, the Harvard law professor was arrested on the steps of the U.S. Capitol Building in a protest dedicated to campaign finance reform.
He wasn't the only one taken into custody. In addition to Ben & Jerry's co-founders Ben Cohen and Jerry Greenfield, U.S. Capitol Police arrested about 1,240 others who took part in a week-long demonstration organized by Democracy Spring, a nonpartisan movement dedicated to ending corruption in campaign financing and ensuring fair elections. Those who were arrested had to pay a fine for "unlawful demonstration activities" and were released.
This is the first time Lessig, a Brookline native, has been arrested.
"I'm a law professor," he told USA Today. "I don't get arrested."
But, much like Ben and Jerry, Lessig seemed quite proud of it after the fact.
"I'm so incredibly excited with the kind of passion and the mix of people that were there," Lessig told USA Today, and noted that it had spread beyond the usual "law geeks and intellectuals" who rally around campaign finance reform.