Local
Police Commissioner says body cameras aren't needed for Boston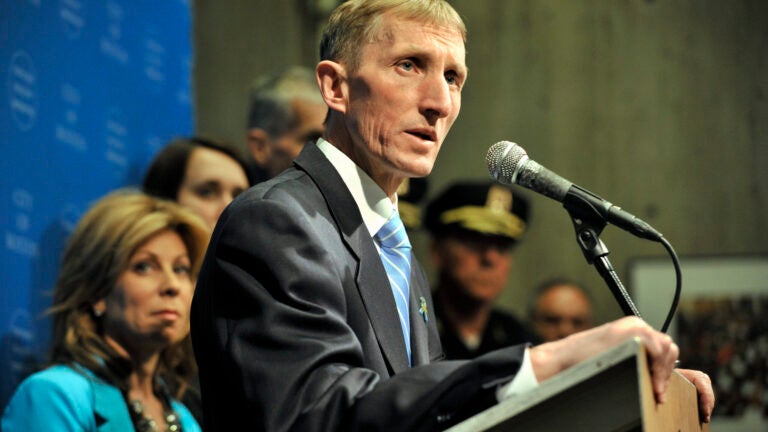 Boston Police Commissioner William Evans said on Tuesday that although he supports a pilot program to bring body cameras to police officers in Boston, he doesn't think the cameras are necessary here.
"I know the momentum is for everyone having them, although I don't really think we need them," Evans said in an interview with Boston Herald Radio. "I think we've shown what kind of a class act department we are, but we are going to give them a try and see if the results are positive."
Evans added that the expected $3 to $5 million cost of the body cameras and data storage could be used elsewhere.
"I am hoping the result is the community can see more or less that maybe we don't need them, and we can put that $5 million or $3 million into giving kids from the neighborhood scholarships and giving them job opportunities," he said.
Evans and Boston Mayor Marty Walsh have previously expressed support for equipping officers with body cameras in the pilot program.
Boston Police spokesman Lt. Michael McCarthy said the pilot program would equip 100 officers, or about 5 percent of the department's force. The program is expected to start by the end of June and last for six months, at which point officials plan to assess its costs and benefits.
"We're looking across the board [at] things like cost [of] data storage, whether or not there's any effect on complaints—either good or bad—whether there's an effect on community support or cooperation, [or] whether the community is pleased with the program," McCarthy said.
The push for police nationwide to wear body cameras has become more prominent in light of several high-profile shootings across the country in which video contradicted law enforcement's version of events.
Under Evans's leadership, the Boston Police have been more active in releasing available video of officer-involved shootings to the public.
Last March, for example, police said a suspect was killed by police after he had shot an officer in the face. Officials released video to the public two weeks later showing just that, and the officers were later cleared of wrongdoing. In another instance, police fatally shot a knife-wielding man in Roslindale last June, and officials released surveillance video of the incident less than a week later.
Last year, Evans said he was "disgusted" by Chicago Police after video showed that the fatal shooting of 17-year-old Laquan McDonald did not line up with what police had said.
"What happened in Chicago, and I don't like to beat other law enforcement departments up, but it's made us all look bad,'' Evans said at the time. "Sometimes when people get fearful of us, I understand why when you have departments like that.''