Local
Reminder: Don't wear virtual reality goggles on the MBTA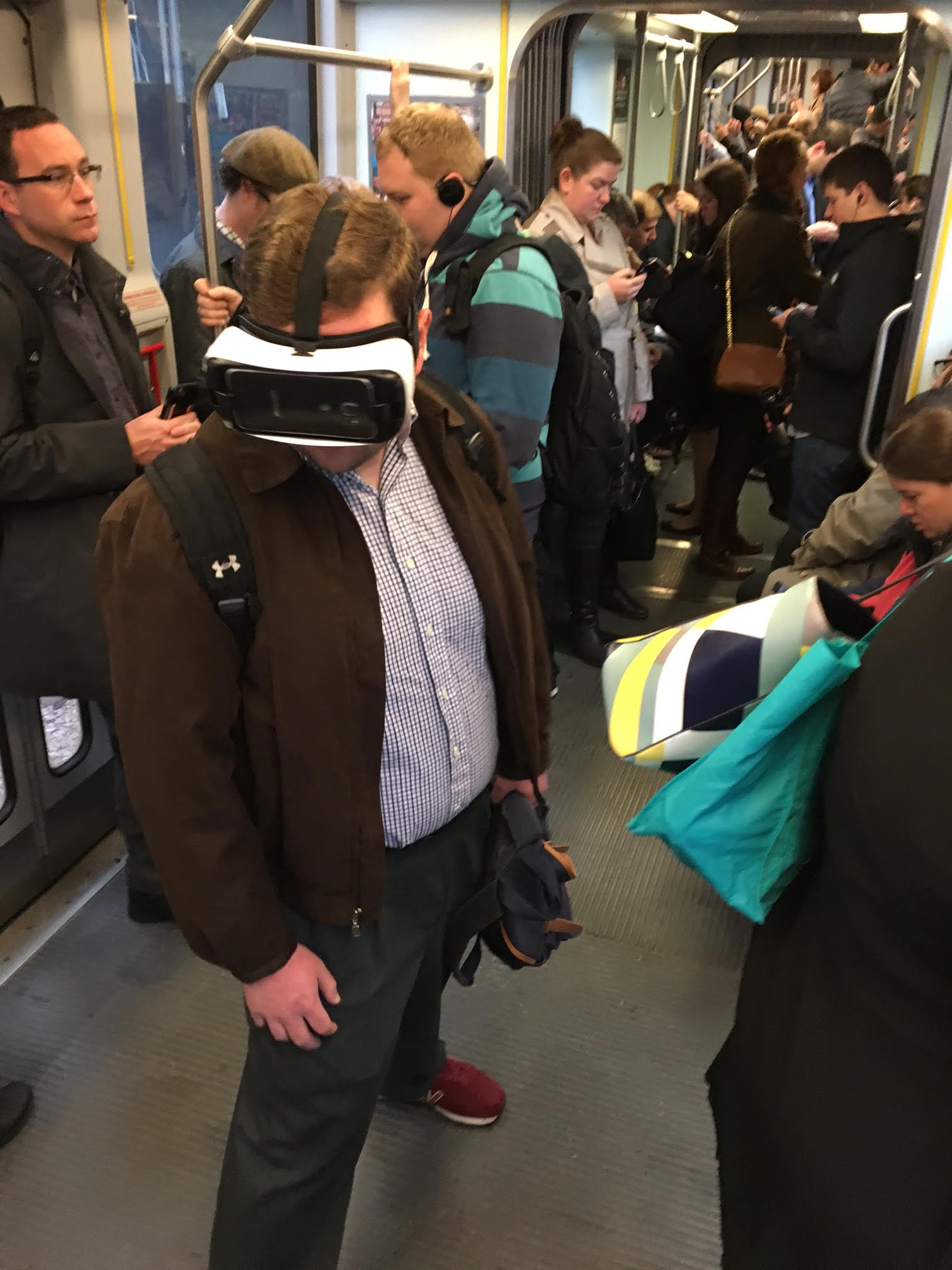 The MBTA would like to remind its passengers not to enter an alternate reality while riding the T.
MBTA spokesman Joe Pesaturo tweeted a photo of a man standing in the middle of the Green Line wearing virtual reality goggles on Tuesday morning.
"Not recommended," he wrote.
Not recommended. On the #MBTA #GreenLine this morning. pic.twitter.com/bRKtN3aPSK

— Joe Pesaturo (@JoePesaturo) April 19, 2016
"He was fairly steady on his feet but he certainly drew attention to himself," Pesaturo said in an email. "I was not the only passenger to take a picture."
The MBTA has previously recommended against wearing virtual reality goggles on the T. That admonishment came after a video several weeks ago showed a goggles-wearing man physically and vocally reacting to what he was watching.
https://www.facebook.com/neil.lindquist/videos/vb.657561806/10154232499116807/?type=2&theater
"It's not advisable," said Pesaturo said at the time. "The MBTA and Transit Police remind customers of the importance of being aware of their surroundings at all times."