Local
Ex-employee wearing boxing gloves allegedly throws punches in renowned Cambridge restaurant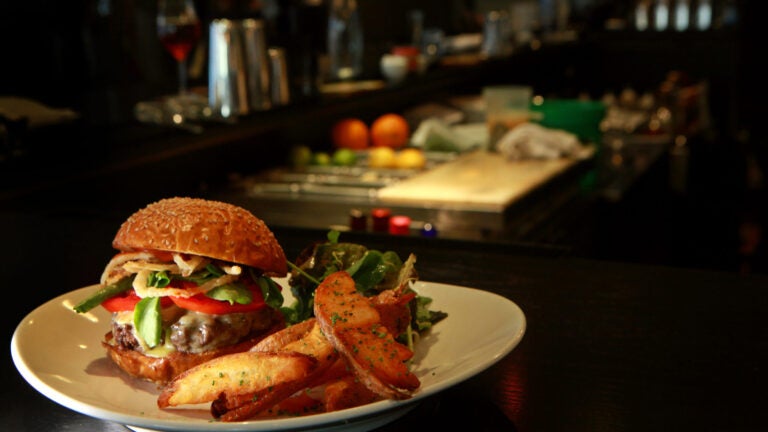 A former employee wearing boxing gloves and a mask allegedly walked into a highly regarded Cambridge restaurant Tuesday night and began throwing punches at patrons and workers.
Kevin Kobler, 26, of Brighton, had quit his job at the award-winning Craigie on Main earlier in the day, knowing he was going to be laid off, Cambridge police spokesman Jeremy Warnick said Wednesday.
A customer at the restaurant, between Central and Kendall squares, was struck by Kobler but denied medical treatment, he said.
Kobler was arrested after the incident. He was charged with assault and battery with a dangerous weapon, two counts of assault and battery on a police officer, assault and battery, assault, resisting arrest, and disorderly conduct, according to the Middlesex District Attorney's office. He was arraigned Wednesday in Cambridge District Court and ordered to undergo a competency evaluation, authorities said.
Police responded to the restaurant around 9 p.m. to follow up on a report of a motor vehicle crash, Warnick said. A car was on the curb outside the restaurant when police arrived, and officers located Kobler, with a mask over part of his face, inside, he said.
Dorchester resident Nick Lombardi said he was celebrating his birthday at the restaurant when the incident occurred.
"He barged into the front door and was just kind of swinging randomly," Lombardi told Boston.com.
Everyone in the restaurant froze and began to watch, he said.
Lombardi said it appeared Kobler knew where he was going and headed to the kitchen, where he made a lot of noise.
Soon, police arrived.
"The cops were really fast," Lombardi said, estimating that officers got there just minutes after Kobler.
Kobler allegedly tried to kick officers while he was being taken into custody.
Later Tuesday, a report was filed with police that Kobler had threatened an employee at the restaurant that night, according to Warnick. The female employee was encouraged by police to take out a restraining order against Kobler, he said.
Craigie on Main's general manager, Olivia Moravec, said Wednesday the restaurant had no comment on the incident.
"The staff seemed to handle it pretty well," Lombardi said.
Once it was over, he said things went "back to normal" pretty quickly.