Local
The Massachusetts marijuana legalization ballot question, explained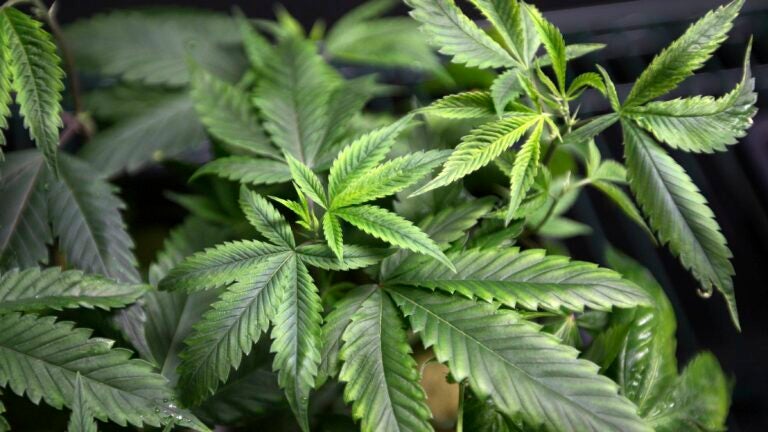 Voters in Massachusetts this November will likely decide whether the commonwealth should join a handful of other states in legalizing marijuana.
Four years after Bay State voters approved a medicinal marijuana program, a group called the Campaign to Regulate Marijuana Like Alcohol has proposed a ballot question asking voters to legalize recreational use and sales of pot. But what exactly are you signing up for if you vote yes?
The full initiative text is almost 8,500 words. So we broke it down for you. If the question passes, here's what the legal marijuana landscape will look like in Massachusetts.
Who could buy marijuana? 
Anybody 21 or older, just like alcohol.
Users would be able to keep up to 10 ounces of pot in their home, or have one ounce on them at a time. Marijuana could be purchased in bud form, but also as edibles, drinkables, oil and ointment products.
When could they buy it?
Not until 2018, most likely. The state would begin accepting applications from retailers in October 2017, but it would need to make a decision within 90 days. So the first legal, recreational pot sale could occur in January 2018. Massachusetts bureaucracies, however, have a history of dragging their heels, and some members of the state Senate have suggested they could tweak with the law if voters pass it.
Where could they buy it?
Medical dispensaries would get the first shot at offering retail sales, and can apply for a license in October 2017. Other would-be sellers would have to wait until 2018.
Marijuana retailers and other facilities, like testing and cultivating centers, would be allowed in every city or town, unless the community held a local referendum to ban them. Even restricting the number of pot retailers could trigger a townwide vote, depending on how restrictive officials want to be.
No facility could be located within 500 feet of a school. Cities and towns could set other location requirements and restrictions within their boundaries.
Could anybody grow it?
Yes. The law would allow for six home-grown plants for anyone over the age of 21, with a maximum of 12 plants per household.
How much would it cost? 
That depends on the market. There are no set prices in the law, but expect to pay more than the normal sales tax for pot.
All recreational sales would carry the state's 6.25 percent sales tax, plus an excise tax of 3.75 percent. Additionally, cities and towns would be able to tack a tax of up to 2 percent on sales, meaning that overall taxes could reach 12 percent. Some critics have said the tax rates are too low for the state to benefit, while proponents of the measure caution that the costs need to be kept low enough to keep users from going back to the black market.
Medical sales would remain untaxed.
Where could it be used? 
In private, mostly — the law would restrict its use in any public space or anywhere tobacco smoking is banned. However, the law does include measures that could lead to the eventual opening of cannabis cafes, where pot can be used on-premises.
Employers could restrict its use in the workplace, and landlords could ban tenants from smoking marijuana (but not against otherwise consuming it via edibles or ointments).
Who will monitor sales? 
A three-member Cannabis Control Commission would be established under the treasurer's office, which also oversees alcohol. It would set rules for the new industry not covered by the law, such as for packaging and advertising, and issue licenses. The commission would be paid for with the excise tax on pot sales, as well as licensing fees and fines for violating regulations.