Local
Mayor Marty Walsh's past as labor leader reportedly draws him into federal investigation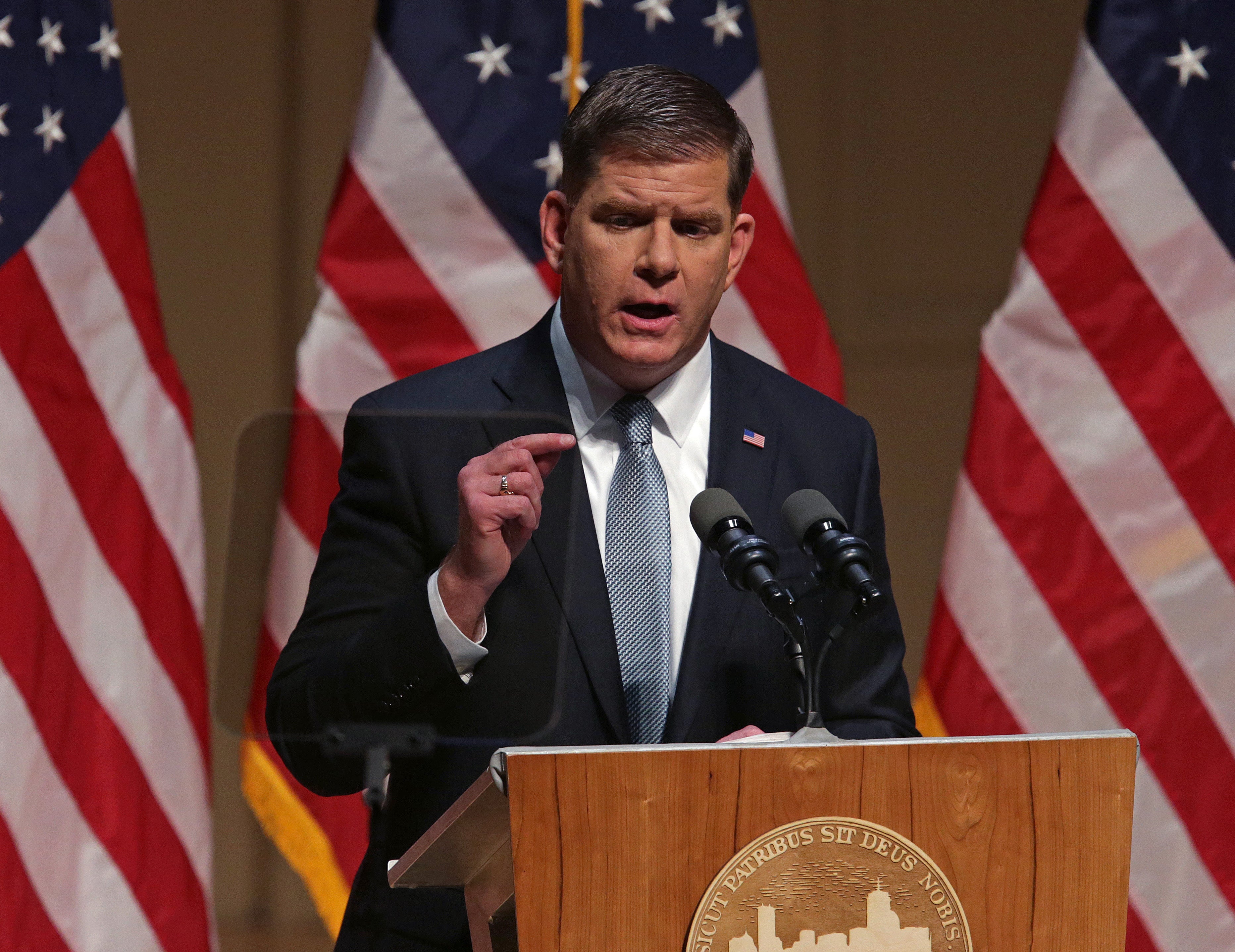 Allegations that labor union officials threatened developers and businesses that hired nonunion workers has drawn union leaders, developers, and Boston City Hall staff into a federal investigation, leading some to wonder what role Mayor Marty Walsh played when he served as a labor leader prior to becoming mayor in 2014, people familiar with the inquiry told The Boston Globe.
While Walsh was not an immediate focus of the investigation, he came under scrutiny after a 2012 recording surfaced in which he told a development company it would face obstacles in acquiring a permit for a Boston high-rise unless it hired union workers for a Somerville-based project, sources told the Globe. Still, Walsh said no officials have contacted him with inquiries related to his time as a labor leader.
"When I was head of the Building Trades, my role was to advocate for more jobs for working men and women in the Greater Boston region," Walsh said to the Globe in a statement. "Since becoming mayor of Boston, I have changed the development process to be more open and inclusive. Bottom line, no one gets any special treatment under my administration — developers, contractors, or unions."
Prosecutors have assembled at least one grand jury in the investigation, and several developers and union reps have been subpoenaed.
Walsh declined to tell the Globe whether or not he has appeared before a grand jury, and expressed concern about how the investigation might affect his image.
"Don't paint an unfair picture of me, of what I've been doing in this building for the people of Boston," Walsh told the Globe.
Read the full Globe story here.